Complete ground-to-roof building noise solutions. 
Hamilton, ON – Durisol Ltd. shares a glimpse into their strategic plans and announces an increased focus on building applications in Ontario, Canada.
The rapid urban development we will experience in the years ahead will pose all kinds of new livability issues. As available land in the GTA for new construction becomes even more of a scarcity, we are sure to see building retrofits, mixed-use and mixed-zoned developments continue.
This is a cause for concern because it means residential areas will become even more susceptible to noise.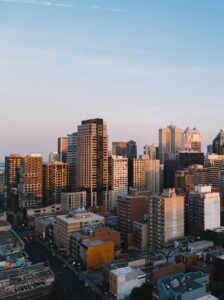 "The demand for housing and the subsequent infrastructure and public amenities that come with new housing is not showing signs of slowing in the province," suggested Jack Lynn, Head of Building Applications at Durisol. "We need to put ourselves in the shoes of the residents of these future neighbourhoods and consider noise as early-on in the design of a building as possible. That is where our full-service building products and services will be best optimized."
Durisol has grown as a recognized brand in Canada since its first noise wall installation in 1977. A market leader in noise and retaining wall solutions, the company has enjoyed success primarily within noise mitigation of highways, roadways, bridges, and rail.
Durisol now aims to further strengthen its business portfolio by further simplifying noise challenges for our clients within the Industrial, Commercial, and Institutional (ICI) markets.
"While we have always delivered ground mounted noise solutions to our partners in ICI buildings, we have taken a step back to better understand noise from buildings more holistically," explained Mark Van Bakel, President of the Powell Noise Wall Group. "We are committed to setting the bar for noise reduction in our communities, and that goes for buildings too – from ground to roof."
As part of this company direction, Durisol will offer new lightweight wall and enclosure solutions for building applications. These solutions will include noise barrier walls, acoustic louvres, and ventilation silencers.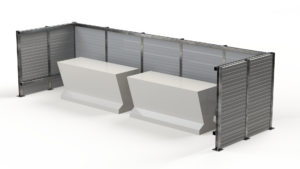 "Our goal is to equip our partners with options for the entire building noise footprint," stated Dan Harvey, Noise Barrier Sales & Product Manager for Durisol.  "We've diversified our product portfolio to suit any external sound attenuation need. From sound walls to fan silencers or acoustic louvres, our in-house engineering team will work with you to isolate the noise source first where possible, and then reflect or absorb the secondary source."
If you and your firm are interested in learning more, please reach out directly to Dan.Harvey@durisol.com