Perimeter Wall at Energy Storage Substation
Energy – California, USA
When a new battery storage backup was added to the existing substation infrastructure at an energy storage facility, a new noise study was triggered. The study was necessary due to the proximity of the facility to a residential area.
It was found that the original call for a cast-in-place concrete perimeter wall in the specification would not meet the decibel reductions required. In fact, the reverberations from the transformers within the substation would only intensify with a reflective concrete surface.
Our team was called in to design and supply a perimeter wall that would absorb the noise and reach reduction targets.
"It helped that our noise wall is also fire-rated. It meant that we could provide an extra element of safety and protection for the public and the facility owners," explained Michael Pruden, Director of U.S. Operations at Durisol USA, Inc.
Common to utility-related and critical infrastructure delivery projects, the noise walls need to work around the work happening all around it, working side-by-side with the installers. Durisol was able to accommodate the aggressive timeframe on this project, having an approved wall design, manufactured panels, and steel fabrication all delivered within the 120-day schedule.
Project Details
While the wall is currently still being constructed, the noise study determined the appropriate height and length. Standing nine feet at its highest point, our in-house design and engineering team completed shop drawings for our standard NB15 noise wall system with our Durisol noise absorbing panels stacked three high.
Keeping aesthetics in mind, this design features our North Carolina Ashlar pattern in tan with the steel posts also painted tan for a consistent look throughout.
The battery backup, fed by renewable energy sources, will help to alleviate grid overload, allowing the switch to batteries on peak demand periods reducing black outs.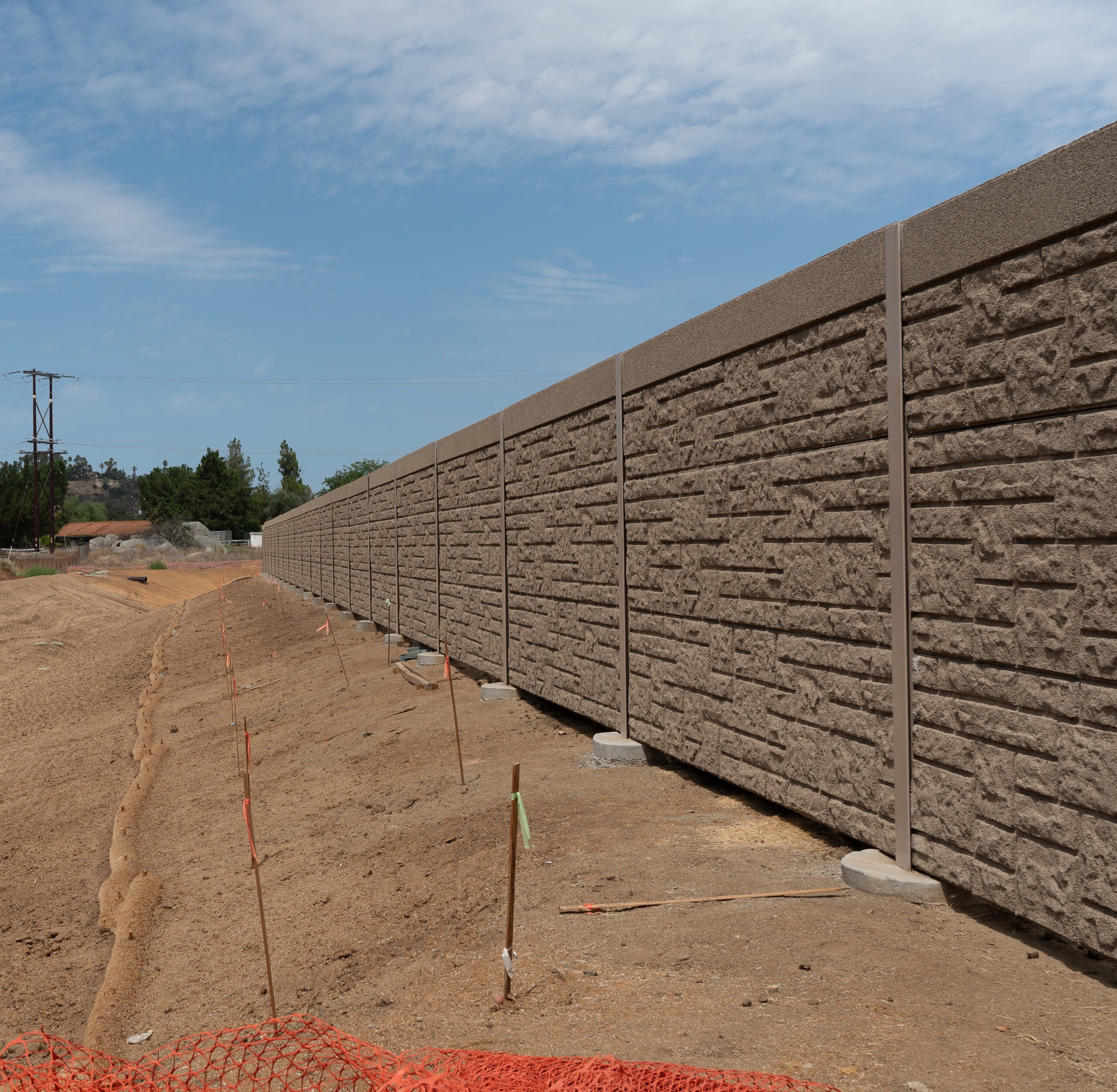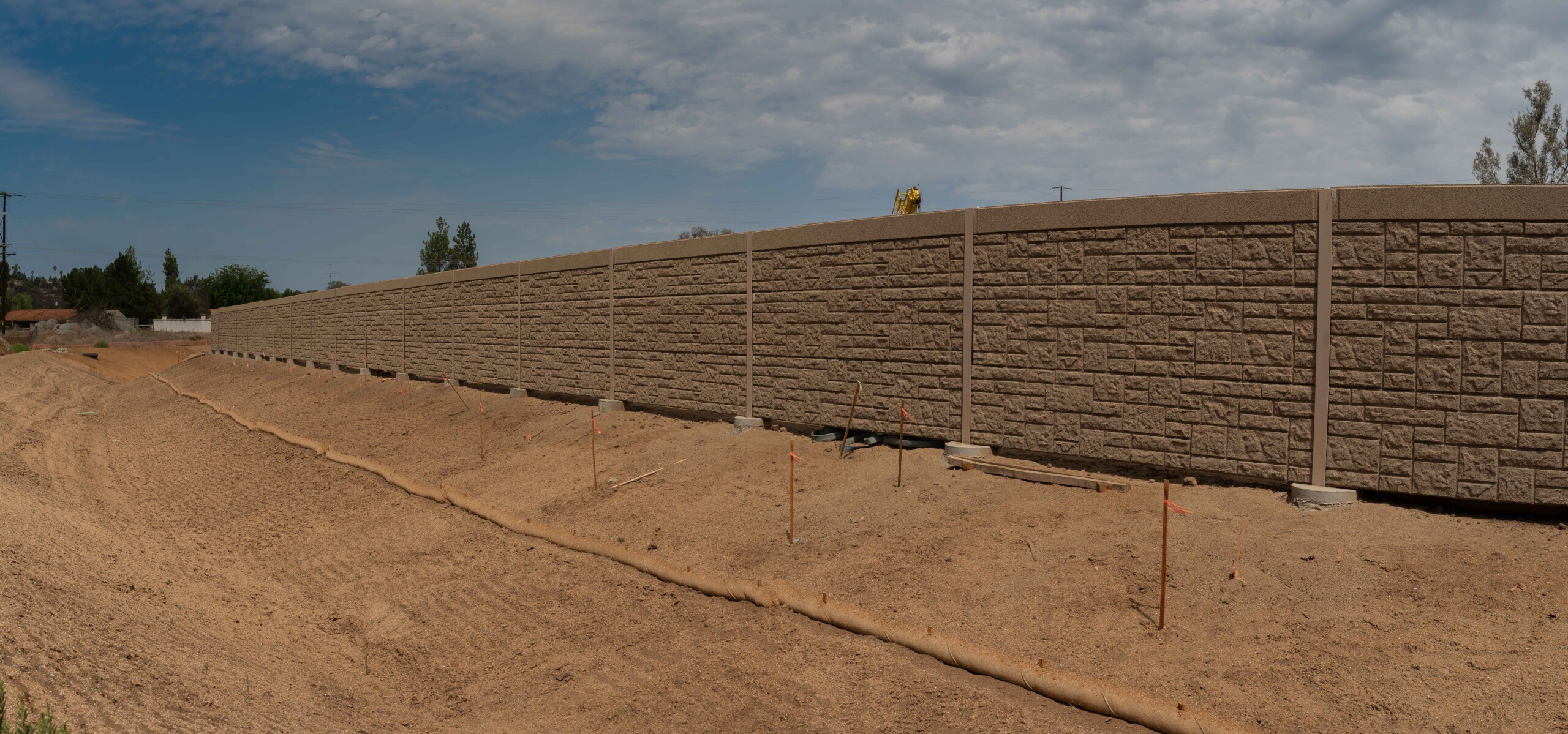 Project Team
GENERAL CONTRACTOR: Mortenson
INSTALLER: Paul Hansen
ENGINEER: ABI Engineering Consultants