MASH TL-3 Crash-Tested System
Noise Walls - Crash-Tested Barriers
Protect roadways and reduce noise, all in one.
The Durisol MASH TL-3 System is a modular, ground-mounted absorptive noise barrier system with an integrated precast concrete crash railing. Our system has been successfully tested under MASH (Manual for Assessing Safety Hardware) TL-3 conditions, proving its ability to hold up when needed most and not fail in real world scenarios.
The MASH TL-3 wall system is completely customizable to the site demands. Our design, engineering and project teams will work as an extension of your team to deliver industry-leading safety & noise protection.
NOISE ABSORPTION
Durisol double-sided absorptive panels alleviate noise concerns and prevent reverberation.
CRASH-TESTED
A barrier system proven to withstand MASH TL-3 impact loads.
EASY INSTALL
Our lightweight system and modular design require minimal installation equipment and crew.
CUSTOM FINISHES
Panels come in a variety of architectural textures, patterns and colors, as well as necessary accessories.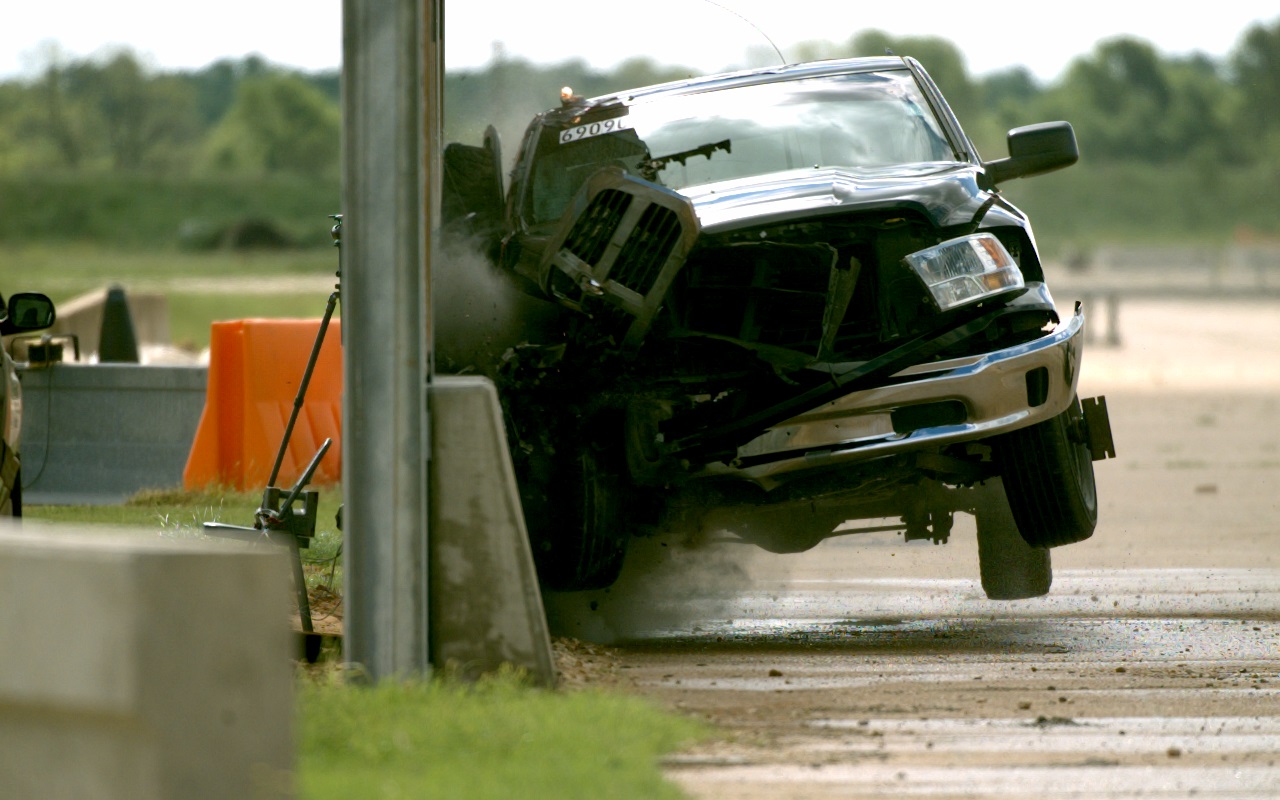 Want to learn more?
Click here to sign up for a Lunch & Learn and gain additional insights on the importance of crash-testing.