PVC Noise Barrier
Noise Walls - PVC
A lightweight and economical solution for optimal acoustic performance.
Our extruded Rigid PVC (RPVC) is a durable and easy-to-install wall panel. Our post-and-panel wall systems can be designed to withstand roadside conditions, but lightweight and versatile enough for bridges and building rooftops.
Durisol offers noise absorptive, reflective and structural acoustic panels, all constructed with a tongue and groove connection system.
Our design, engineering and project teams will work as an extension of your team to help you meet the site-specific noise abatement requirements of both roadway traffic and building equipment.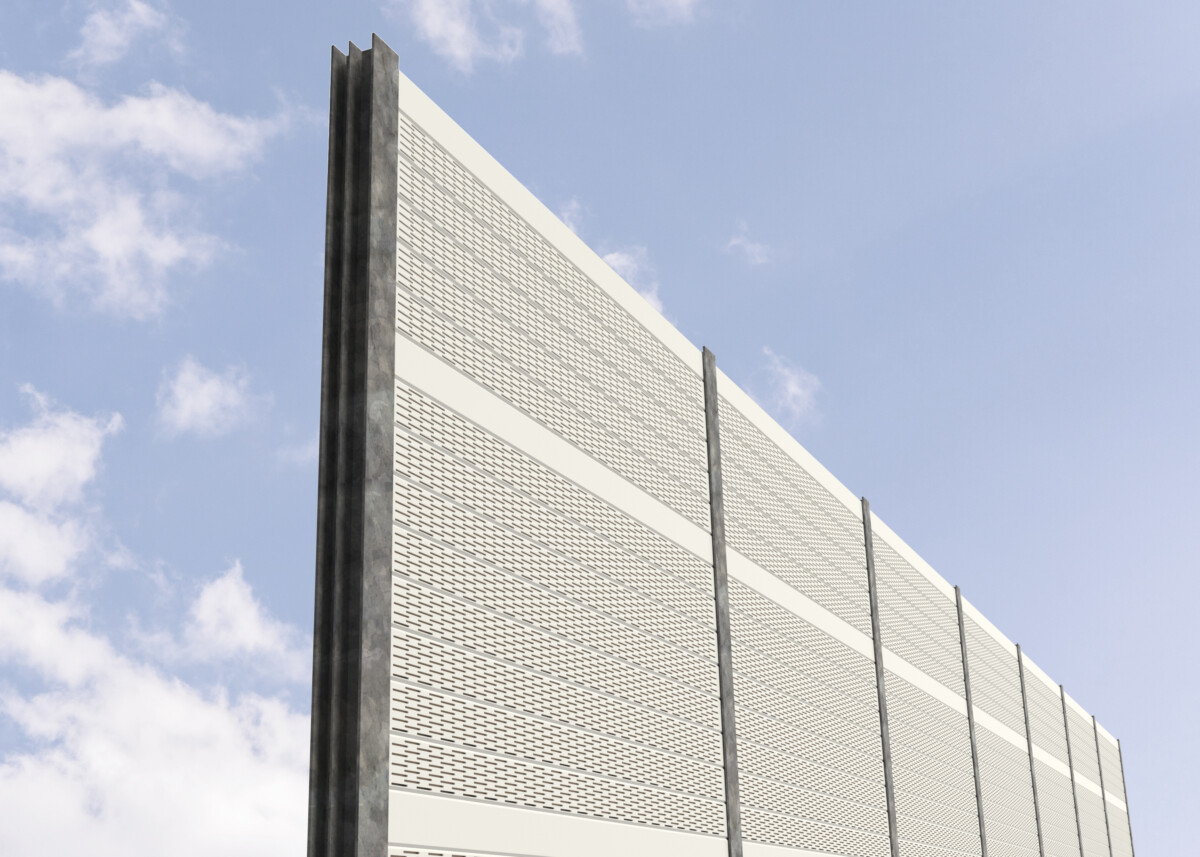 LIGHTWEIGHT
Reduces material weight requirements for roof and bridge designs.
NOISE REDUCTION
Excellent sound absorbing and reflecting properties.
DURABLE
Weather resistant and maintenance-free with a 50+ year lifespan.
Mineral wool and pvc does not rust or
rot and is impervious to rain, snow,
and ice.
Panels are free-draining.
EASY INSTALL
Lightweight panels are handled by a
single crew member and dropped
into place.
Reduces need for heavy equipment
for installation.
Tongue & Groove connection.