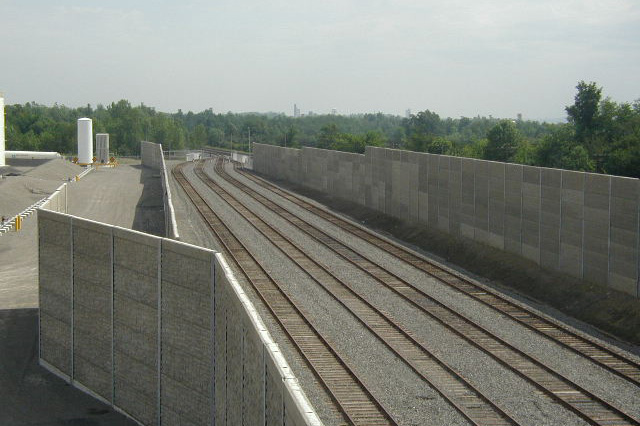 Manufacturing
We recognize the rigorous environmental and safety noise regulations that must be met. We've engineered our noise walls to these standards and customize our designs to the challenges unique to each industry. Our equipment noise and vibration control solutions can also reduce noise issues from the source.
Warehouses
Steady flow of transit coming in and out, our noise absorptive wall systems are available in both double or single-sided panels to contain the continuous noise from your facility. Our precast post and panel systems also provides privacy and security.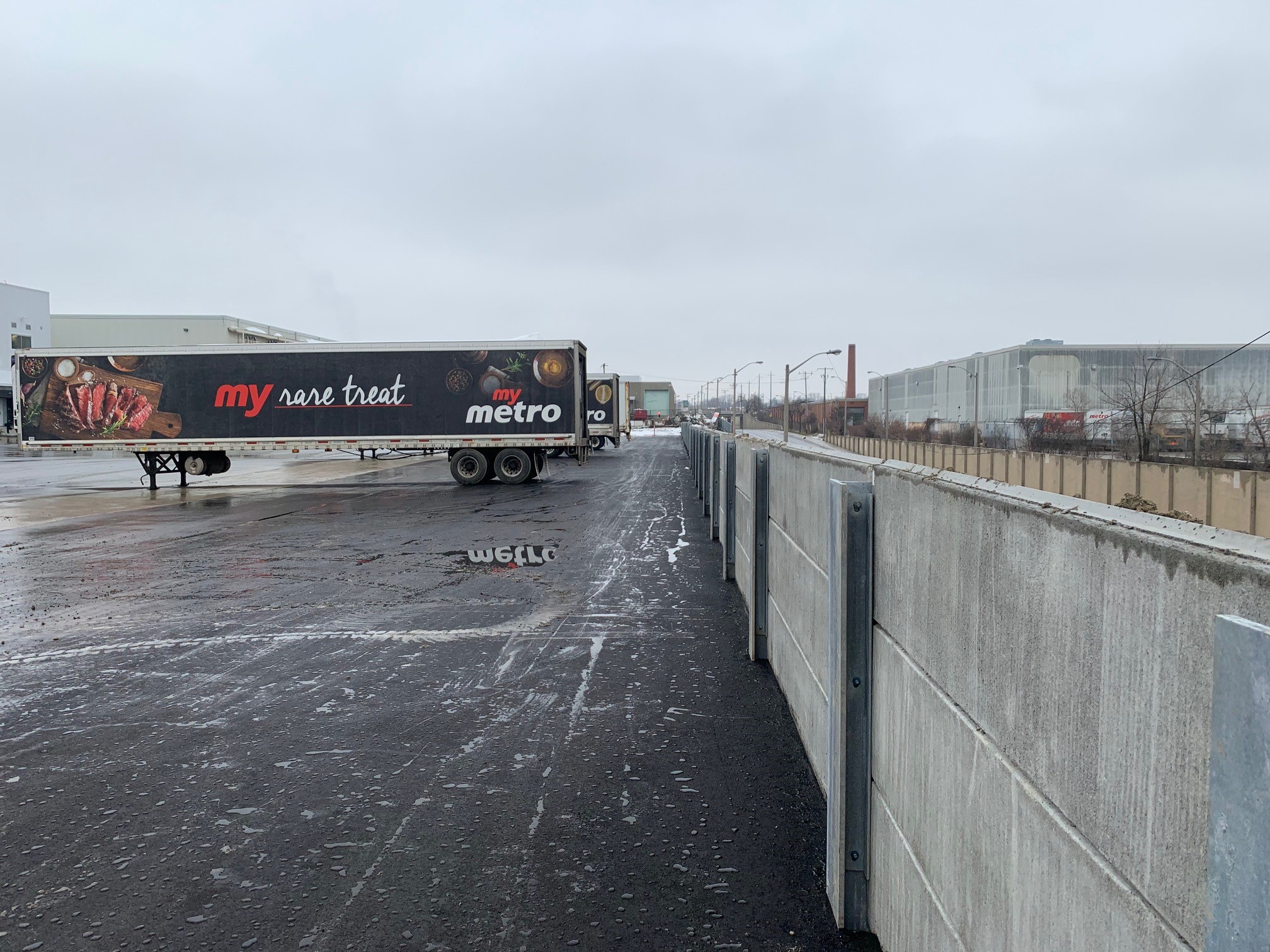 The Metro Distribution Centre in Etobicoke, Ontario, was expanding its footprint onto an adjacent yard. A new retaining wall was required 4.5 metres behind the existing 40+ year wall to accommodate the new truck loading dock and increased parking space area for the facility.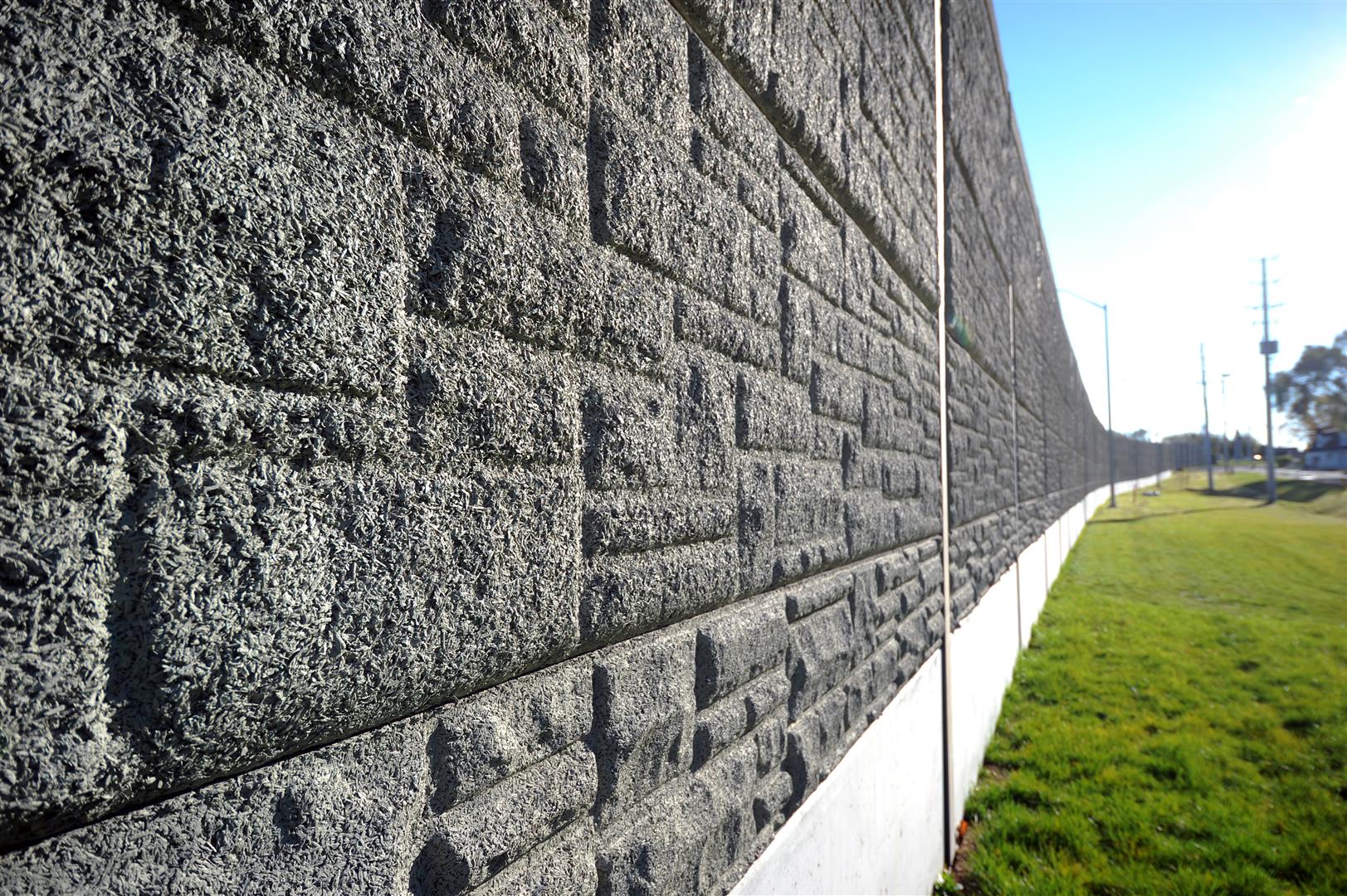 Another project successfully completed, this one proved there is no barrier too great for our team to traverse. With over 108,000 square feet of wall, or the equivalent of approximately 2,700 precast panels, this was the largest project west of the Mississippi AND the first U.S. project serving the natural gas market.