A Prime Solution for an Amazon Distribution Center
Project Team
Owner: Amazon
General Contractor: Alston Construction
Architect: Ware Malcomb
Wall Subcontractor: Hurricane Fence
Engineer: Kimley-Horn
Solutions: Noise Walls
Sectors: Industrial

A Prime Solution for an Amazon Distribution Center
Industrial – Chesapeake, VA
Another Amazon Fulfillment Center pops up, this time in Virginia's growing city of Chesapeake. The ORF2 Fulfillment Center is nestled within a quiet residential area, prompting a noise study given the heavy truck traffic, typically at night, as shipments are moved in and out of the facility.
To comply with local township/municipal codes, it was determined that a solution was needed to protect the nearby residents from unwanted sound. Amazon was presented with three noise wall options: a wood barrier system, Durisol's precast absorptive barrier system and a PVC barrier system.
Project Details
Durisol was the preferred provider given durability, life span and aesthetic options. We designed and supplied 1,000 linear feet of our NB15 product to the fulfillment center.
We partnered with Hurricane Fence on the noise wall installation who have shared:
"Our partners over at Durisol offered great guidance to our team and were there to help every step of the way. Instead of using full concrete slabs – this Durisol material is a new & innovative way to offer the same privacy, sound protection & amazing look as concrete would without the hassle. Our team had no reservations in terms of installation & the project went off without a hitch!"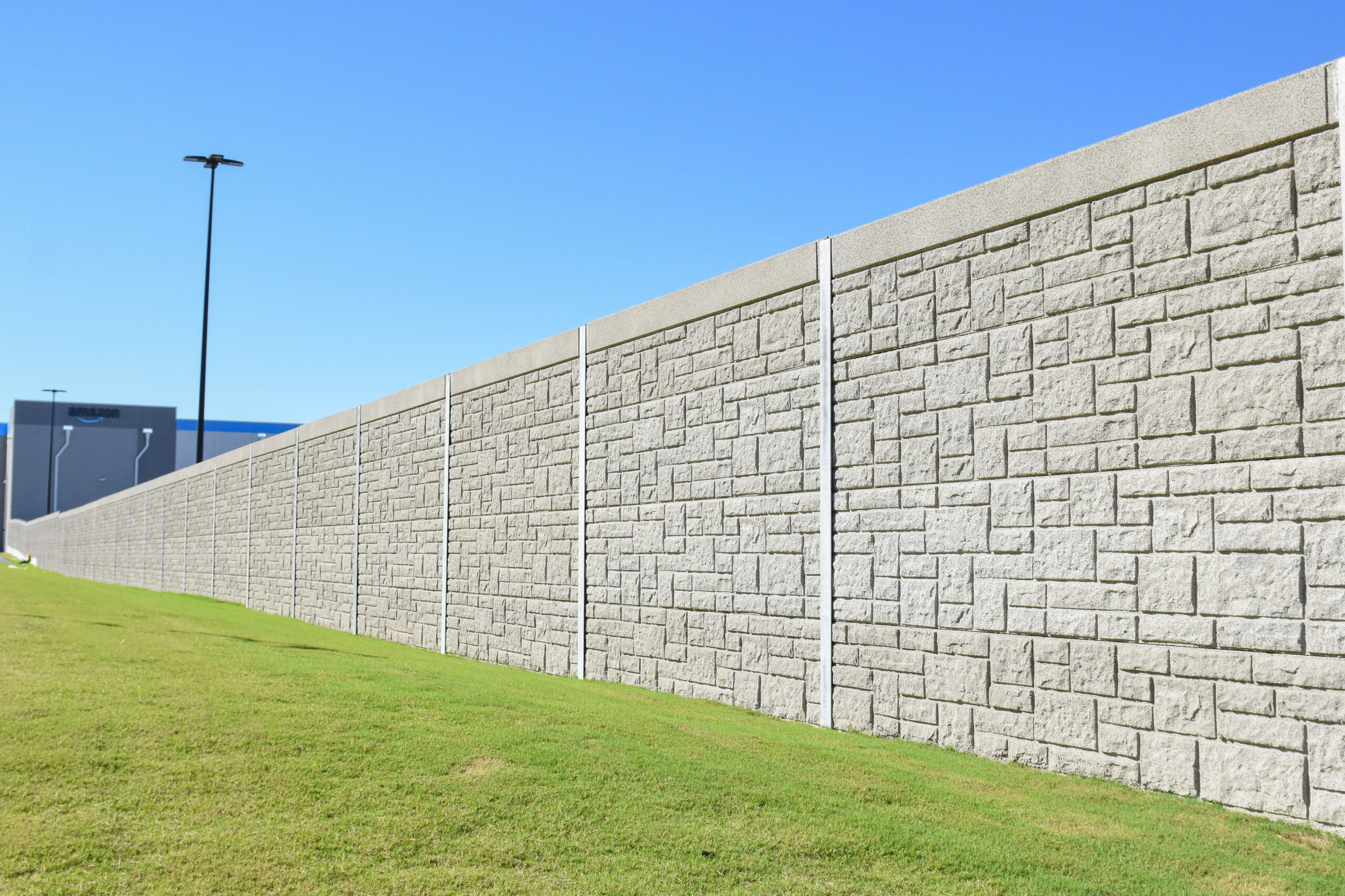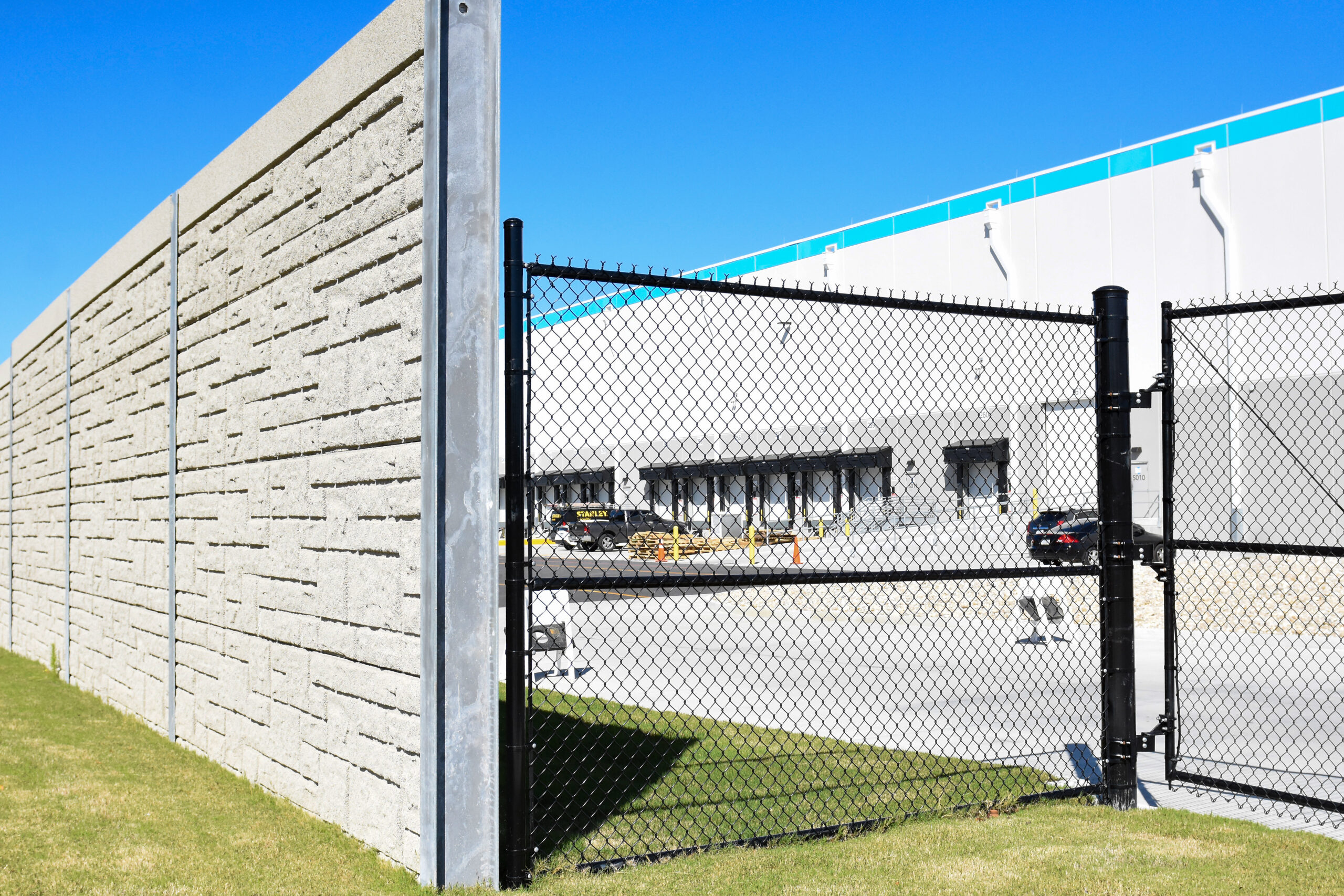 Project Team
OWNER: Amazon
GENERAL CONTRACTOR: Alston Construction
ARCHITECT: Ware Malcomb
WALL SUBCONTRACTOR: Hurricane Fence
ENGINEER: Kimley-Horn