Retain-A-Rock
Retaining Walls - Precast Segmental Retaining Wall System
A smarter engineered gravity retaining wall system that holds up under pressure.
The Retain-a-Rock (RAR) system is a true gravity segmental earth retaining wall system. Utilizing the strength of concrete, our large modular blocks are designed with a unique hollow core, allowing for gravel infill as a free-draining block.
The interlocking connections between blocks also means that in most cases there is no need for integrated mechanically stabilized earth (MSE) geogrid tie backs for walls up to 12 feet (3.66m).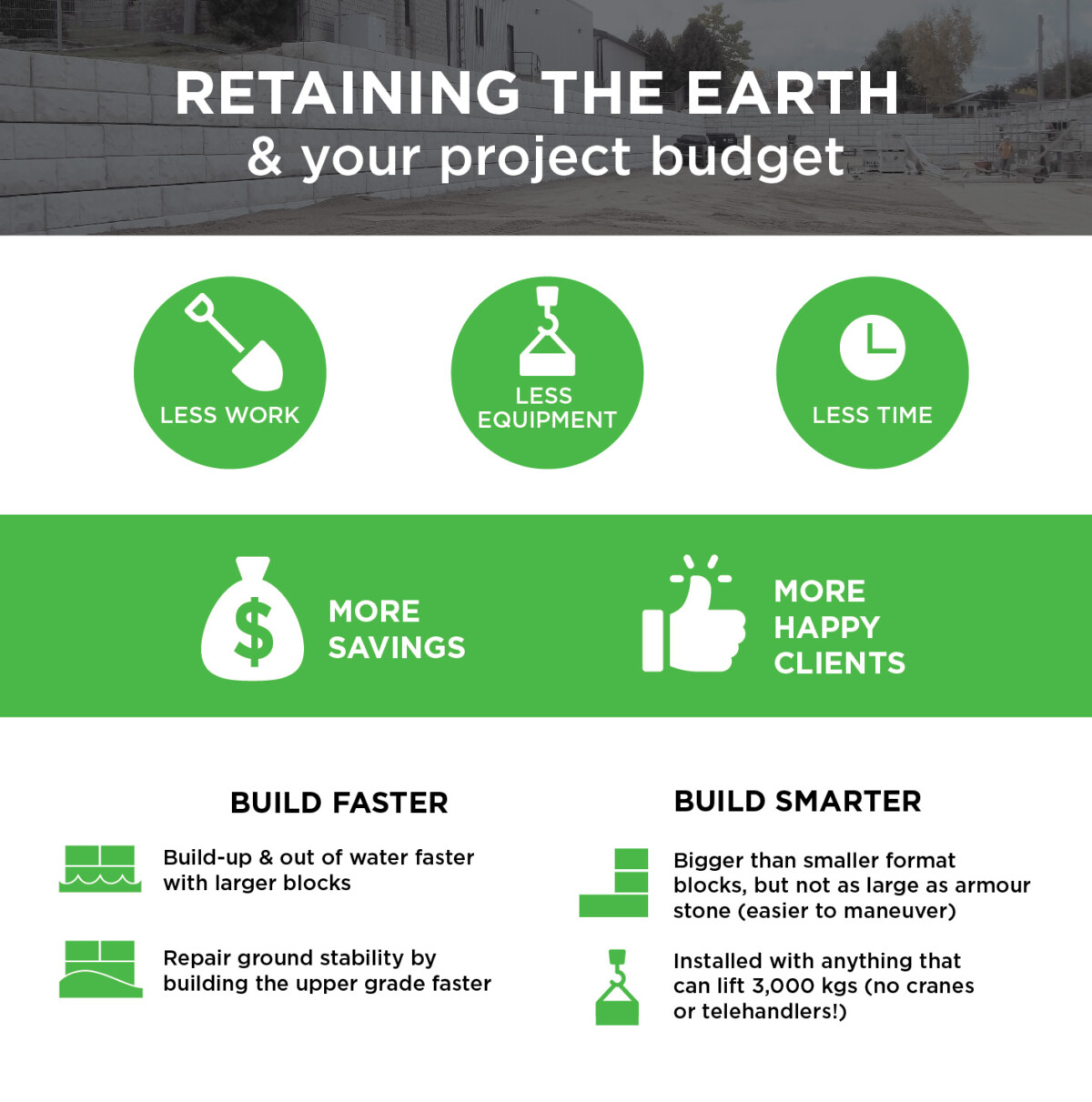 EASY INSTALL
Lightweight material with self-aligning blocks requires minimal installation equipment and crew.
ECONOMICAL
Job is completed faster with fewer blocks to place.
ENGINEERED SOLUTION
From culverts to roadway expansions, an engineered wall solution from concept-to-completion.