Durisol Acoustic Facings
Precast Noise Walls - Absorptive Noise Barriers
Acoustic facing tiles for a modular noise absorption solution.
Our Durisol Precast Acoustic Facing tiles offer a modular noise absorption solution that addresses a range of noise mitigation requirements. From noisy loading dock areas to courtyards, the tiles offer complete versatility in that they can be attached to an existing wall surface, making them ideal for retrofit applications as well as new construction.
Durisol's Precast Acoustic Facing tiles are made of the Durisol material and are available in the same range of existing Durisol standard colors and finishes. Custom colors and finishes also available.
LIGHTWEIGHT
Versatile and easy to handle.
NOISE REDUCTION
Same sound absorption material qualities as Durisol Noise Barriers.
MODULAR DESIGN
Block-size panels fit together with ease.
EASY INSTALL
Can be directly attached to an existing wall.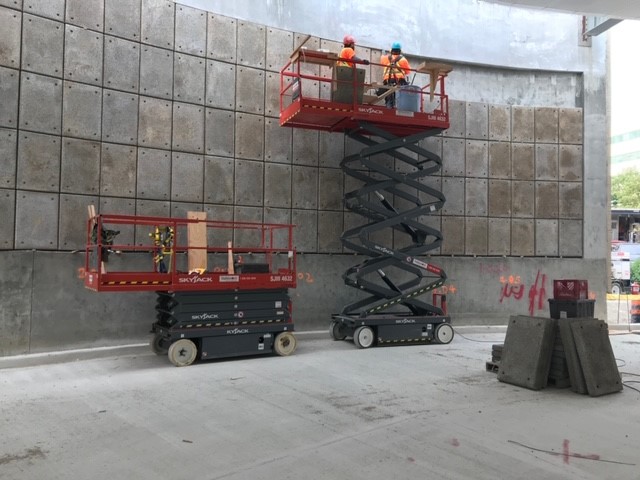 Recent Project
We recently installed our acoustic facings within a major transit hub bus loop. Read about how we attached our tile direct to a curved, recessed, concrete wall.