Kipling GO Bus Terminal
Project Team
Owner: Metrolinx
General Contractor: EllisDon
Designer: Strasman Architects Inc.

Kipling GO Bus Terminal
Transportation – Toronto, Ontario
The new Kipling GO Bus Terminal is part of Metrolinx's Kipling Transit Hub. Construction continues to bring customers seamless transit connections to TTC, GO Transit and MiWay.
Being a public infrastructure facility, there were several stringent design requirements for the bus loop. When EllisDon contacted our sales team, they were in search of an absorptive acoustical panel. One that could be directly attached to a curved, concrete wall – left exposed, would cause the noise to reflect from the buses and create an echo chamber.
Due to the surrounding condos, the noise needed to be contained at the site. An NRC Rating of 0.75 needed to be met, as per the noise assessment study completed by WSP, the acoustical engineer for the project.
Not only did our Durisol Acoustical Facings meet this need, but the block-size panels fit perfectly within the recessed 300 m2 concrete wall. The panels were then drilled directly to the wall within the "pocket", allowing them to sit flush with the rest of the wall.
Fulfilling the noise mitigation of the future bus traffic, the noise absorbing panels were also Anti-Graffiti coated. This will help alleviate maintenance by protecting the wall from taggers as well as preserving the panels from debris and bus exhaust build-up.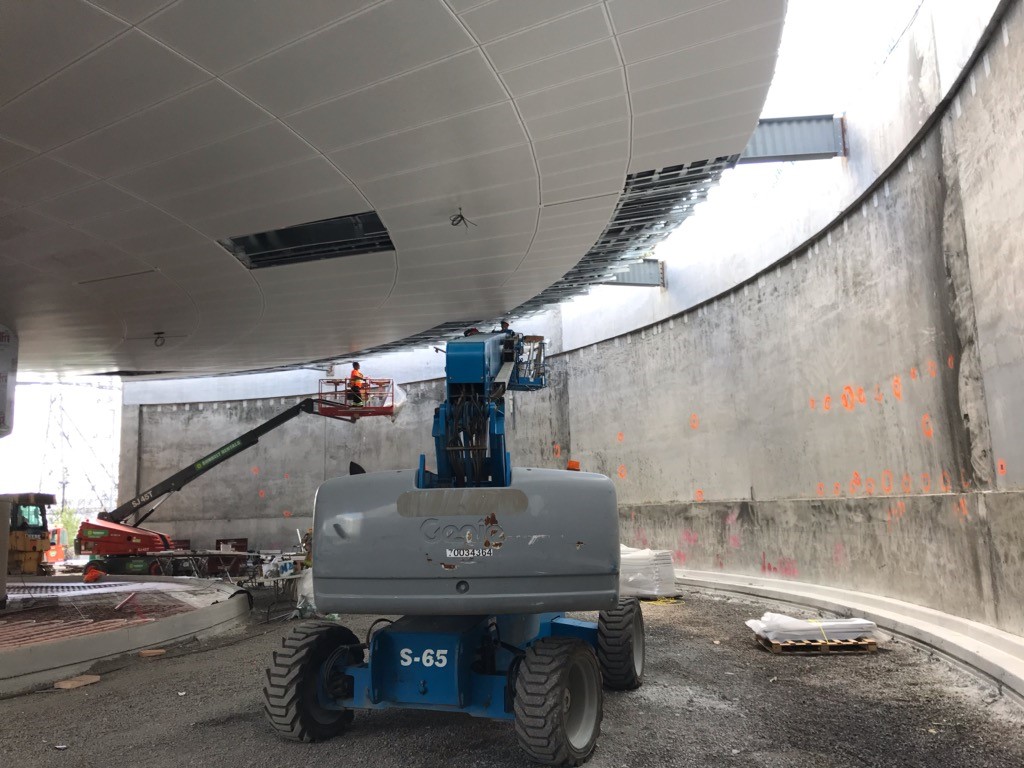 Project Team
 OWNER: Metrolinx
GENERAL CONTRACTOR: EllisDon
DESIGNER: Strasman Architects Inc.