Type
Energy Sector - Utility Enclosures, Perimeter & Containment Walls
Testing
Our fire walls meet all of the applicable fire-rated requirements, including:
ASTM E84-10 and CAN/ULC S101

 

Compliant with the IEEE 979 

 

NFPA 850 & 851 Code Requirements 

 
The Durisol FireStop System
Noise Walls - Fire Rated Barriers
Fire protection and noise mitigation in one.
The Durisol FireStop Wall System is an integral piece of the fire suppression and control system within high-voltage substations. Our wall system is completely customizable to the site demands, and our design, engineering and project teams will work as an extension of your team to deliver industry-leading safety & noise protection.
NOISE REDUCTION
Alleviate noise concerns with Durisol noise absorbing panels, and prevents reverberation experienced with standard precast walls.
NON-CONDUCTIVE
A wall system designed with all necessary dielectric properties, including non-conductive concrete posts.
FIRE-RATED
Meets industry standards for fire-ratings, designed with fire rated posts, thermal calking at joints, and have been tested to withstand multiple fires without needed to be replaced.
EASY INSTALL
Lightweight post and panel system requires minimal installation equipment and crew.
REMOVABLE PANELS
Quick wall disassembly during transformer repair and maintenance
AESTHETIC OPTIONS
Panels come in a variety of architectural textures, patterns and colors, as well as necessary accessories such as vehicle access doors or transparent panels to provide additional light to enclosures.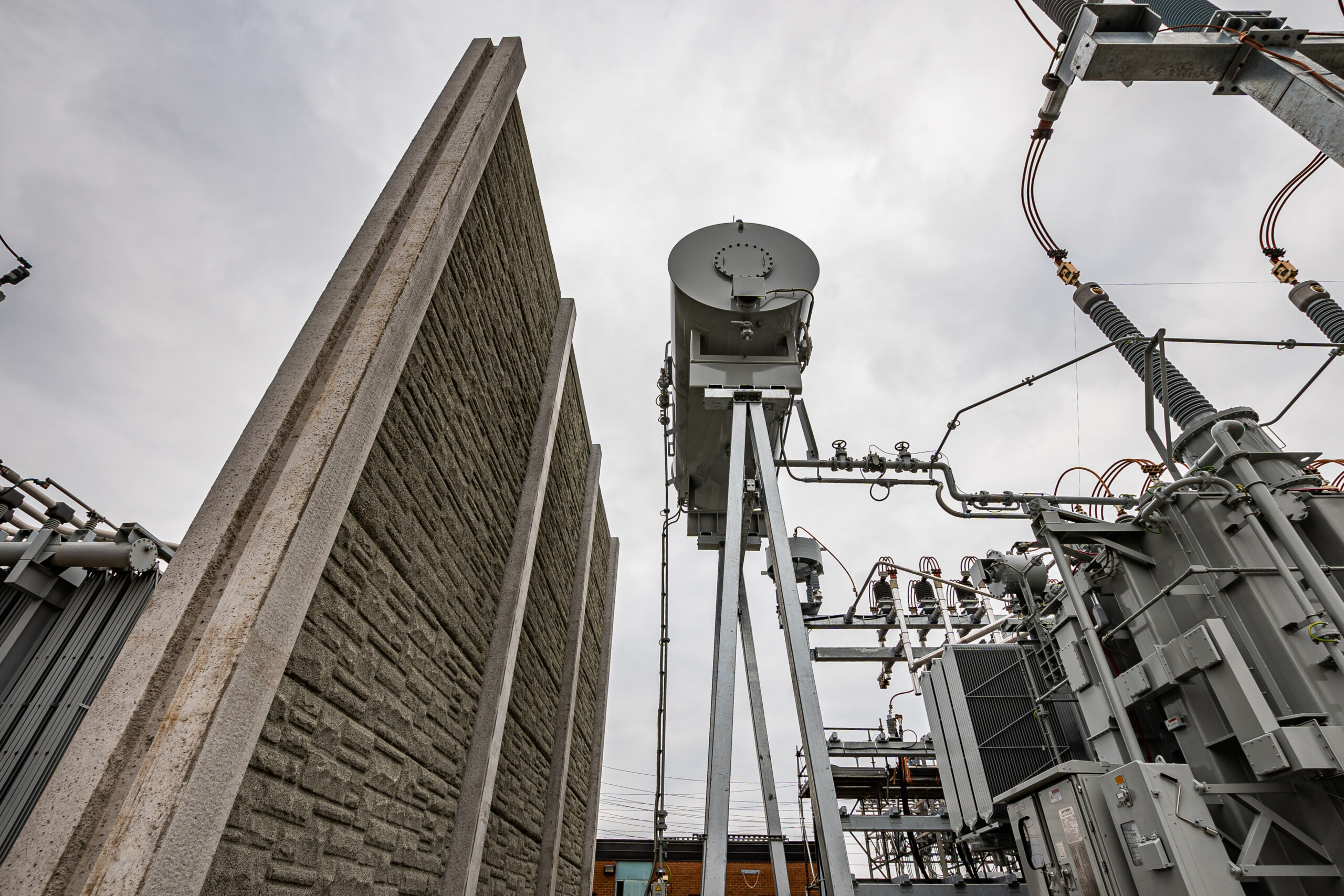 How can we help?
A trusted partner to utilities providers, our Technical Sales, Engineers, & Project Managers are here to assist you through the entire project.