Project Team
Owner: VDOT
Contractor: Shirley Contracting Co.
Engineer/Architect: Dewberry

A Noise Wall With a View
Transportation – Williamsburg, Virginia
Drivers on the Queen's Creek bridge in York County, Virginia, will still be able to take in the scenic view through the new transparent noise wall.
More than two miles of noise walls have been installed as part of the Virginia Department of Transportation (VDOT) Interstate 64 Widening Segment III project. This includes 300-feet of transparent noise walls along the eastbound Queen's Creek bridge which meet up with the I-64 corridor's other noise barriers.
Noise analysis through predictive noise modeling showed determined the need for these noise walls for to protect a nearby neighborhood. The wall needed to carry over as a bridge-mount application.
We created a tailor-made solution for VDOT by implementing a new style of Ready-Fit Panels. Our typical design, as seen on the Jones Branch Connector in Tysons Corner, usually has a single panel between posts, but this would have required a much more costly system due to the higher wind speed on this project.
Instead, we designed five individually framed panels stacked on top of each other. This made up each bay of the wall and only which required 15mm thick panels, which was far less expensive and still offered an aesthetically pleasing result. This would serve as the most cost-effective option for the bridge design as compared to standard concrete walls. The transparent noise walls are lighter, and therefore required smaller footings and smaller beams. These installation savings would far exceed the material cost of the transparent noise wall system.
Project Details
The I-64 Widening was a design-build project which means that the design-build team moves forward with constructing the project while the design is still in progress. This not only allows for a much more efficient install, but it also allowed us to be involved with and responsible for the final design.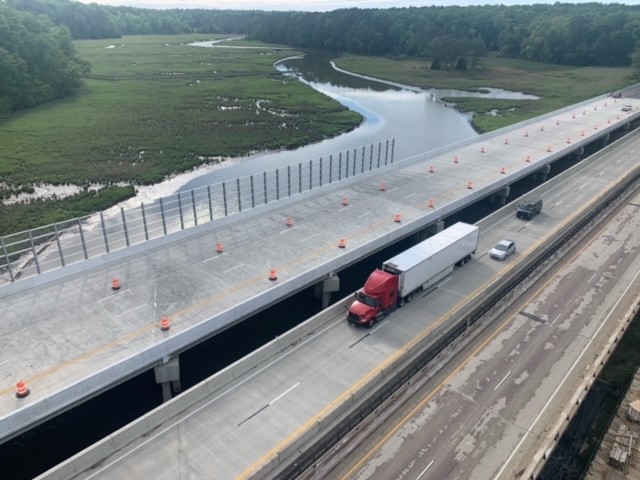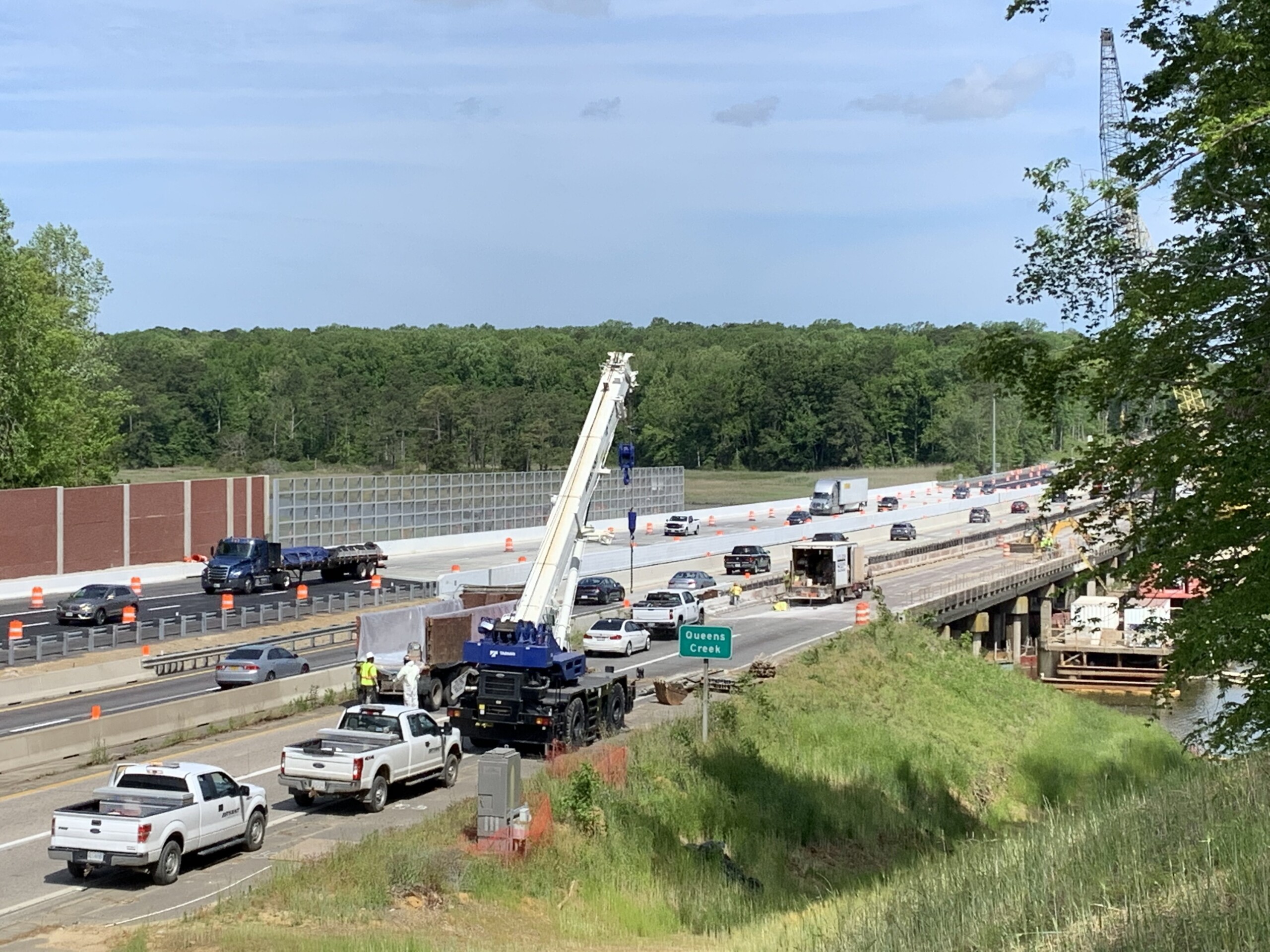 Project Team
OWNER: VDOT
CONTRACTOR: Shirley Contracting Co.
ENGINEER/ARCHITECT: Dewberry