Project Team
Owner: Baltimore Gas & Electric
Contractor: Burns & McDonnell

Centre Substation
Utility – Balitmore, Maryland
This utility enclosure around a substation is Baltimore, Maryland offered the perfect solution to the customer's problem. This noise barrier uses Durisol's Richmond Noise Barrier system, with posts spaced at 15' on centre.
The customer approached Durisol in the Spring of 2018 to start working on a design for a noise barrier when neighbors began to complain about the noise emitted from the substation.
Durisol worked with the customer and project engineer during the design process to ensure their foundations could support the loads transferred from the noise barrier.
The customer required an enclosure wall around a transformer that would meet a noise reduction coefficient of 0.80, the Durisol product had no issue meeting this requirement.
Project Details
Durisol supplied the noise barrier panels and steel posts for this project as well they supplied in-house engineering and drafting.
Not only was there a NRC requirement but there was an aesthetic requirement for this wall as well. The customer wished to have a brick pattern to match an existing 60-year-old brick building. Durisol worked with the customer to come up with this custom pattern to match.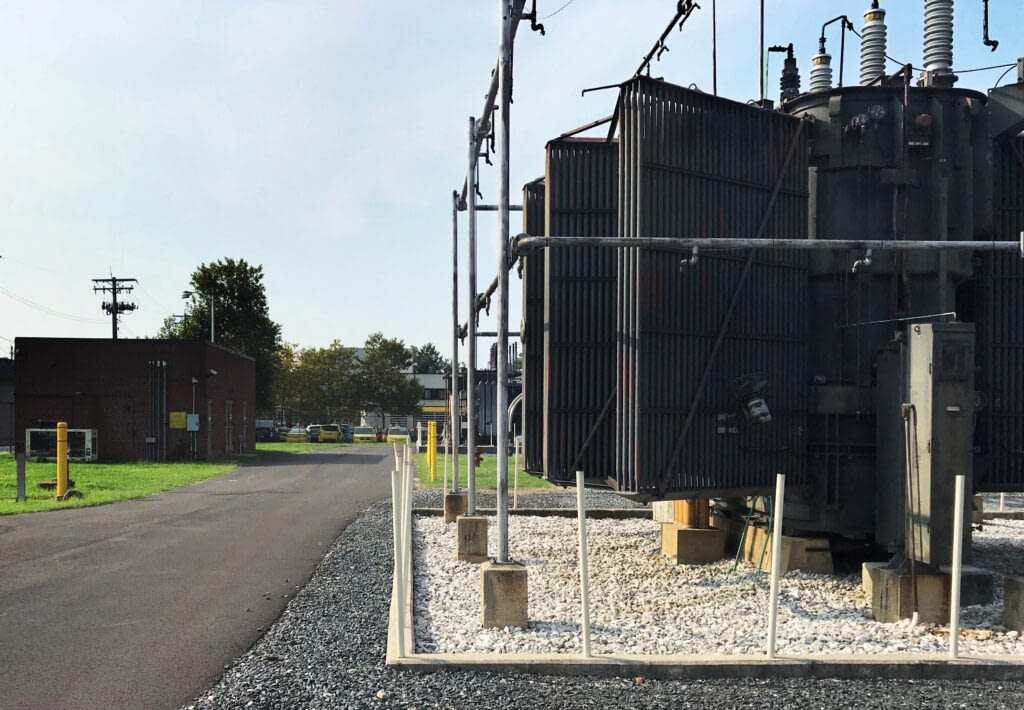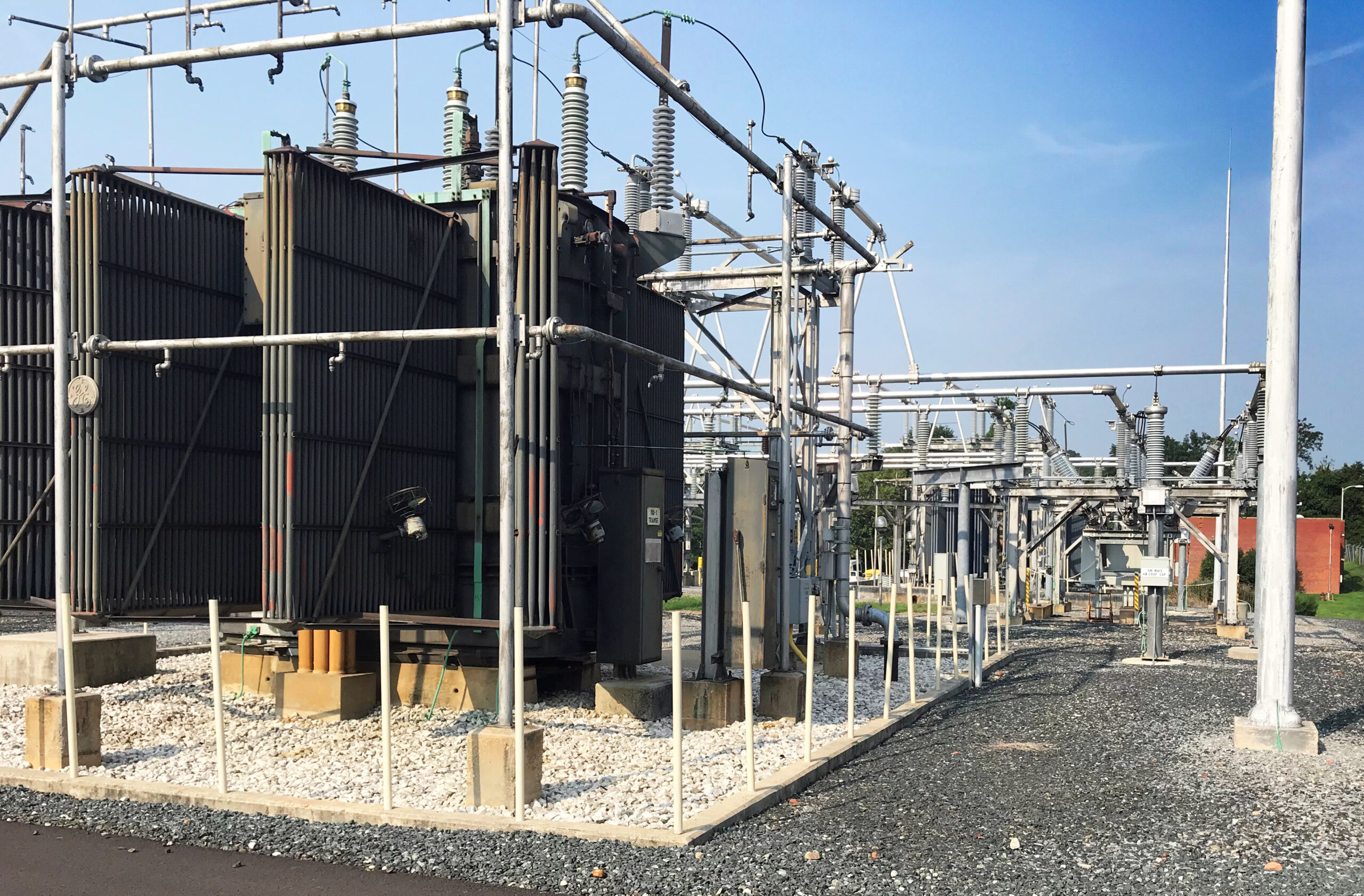 Project Team
OWNER: Baltimore Gas & Electric
CONTRACTOR: Burns & McDonnell