Dart Connects Communities
Project Team
Customer: Tricon Precast
Owner: Dallas Area Rapid Transit
General Contractor: Western and Herzog Contracting JV

Dart Connects Communities
Transportation – Dallas, Texas
Our US team is excited to design and supply all of the noise barriers for the 26-mile Silver Line Corridor Transit extension of the DART rail system, which will connect the communities of Plano to the DFW Airport. Opening in December 2022, the $1.1 billion project is a joint venture between The Walsh Group's Archer Western and Herzog Contracting.
After conducting an Environmental Impact Study to determine how adjacent property owners could be affected by the noise from the DART Silver Line, DART determined that they would construct several noise barriers along the corridor to help eliminate noise impacts by implementing:
quiet zones at 34 at-grade crossings,
installing a total of 49,000 lineal feet (9.28 miles)
15-foot high noise barriers (from top of rail) in 55 wall sections adjacent to the tracks near locations with noise impacts.
Project Details
While a 12-foot noise barrier is sufficient to mitigate noise, walls will be 15-feet to also serve as a visual screening where both noise barrier walls and visual mitigation are required.
We will be working with our manufacturing partner, Tricon Precast, out of a new facility in Dallas, Texas to supply over 811,000 square feet of Durisol Absorptive Noise Barriers.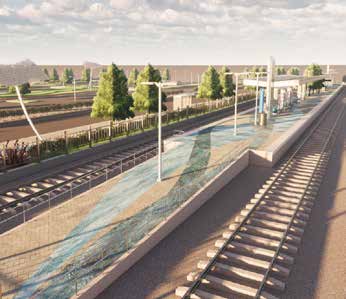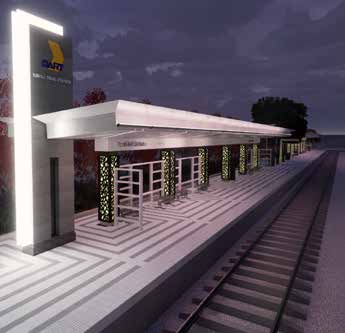 Project Team
CUSTOMER: Tricon Precast

OWNER: Dallas Area Rapid Transit
GENERAL CONTRACTOR: Western and Herzog Contracting JV
Stay tuned for more updates to come on this exciting project!