Dennis Johnston Park
Project Team
Owner: Harris County Toll Road Authority
Contractor: Texas Wall & Landscape
Engineer: Klotz
Landscape Architect: Talley Landscape Architects

Dennis Johnston Park
Transportation – Spring, Texas
Durisol was first approached about the protection of Dennis Johnston Park from highway noise back in 2015.
One area of the park, the Big Stone Lodge, was exposed to the new northbound entrance ramp onto the Grand Parkway.
A well-known Houston Area Landscape Architect, Merrie Talley, was brought in to help design the noise wall for this project. They were very interested in both absorptive Durisol and Acrylite SoundStop for their "out of the box" appeal.
Many design renditions came over the next 2 years during the design of the noise barrier system. The goal was to have a unique design that reflected the essence of the park, incorporating the landscape design and custom lighting.
Durisol worked very closely with Merrie Talley to turn concepts into buildable designs, convincing the HCTRA that Durisol was a company with a long history in the noise barrier industry backed with well established products and published test data.
After many meetings and conversations between Durisol, Talley Landscape Architects & HCTRA, a design was finally emerging. The ground mount section would be 18 ft tall, 14 ft absorptive Durisol panels with 4 ft of SoundStop on top. The absorptive Durisol section would have a custom deer mural on the park side and no pattern on the highway side. The SoundStop would have a 'satin ice' color and would be lit by LEDs. The elevated Entrance Ramp section would have 4 ft tall SoundStop mounted to a concrete traffic barrier.
Project Details
Residents describe the park as "a huge perk" to living in the area. The park offers those who live and work in the Metro corridor a much-needed space to mingle, exercise, play or relax.
Durisol's Soundstop barriers were chosen to skirt this neighborhood hotspot, providing both an attractive and functional sound and safety barrier.
Durisol provided a complete design and engineering for 207 linear feet of wall, 32 HSS posts, galvanized and powder coated, 31 sheets of clear Acrylite, with etched "bird striping" bent to fit as required in each curved section, along with aluminum bottom channels and appropriate gasket for installation.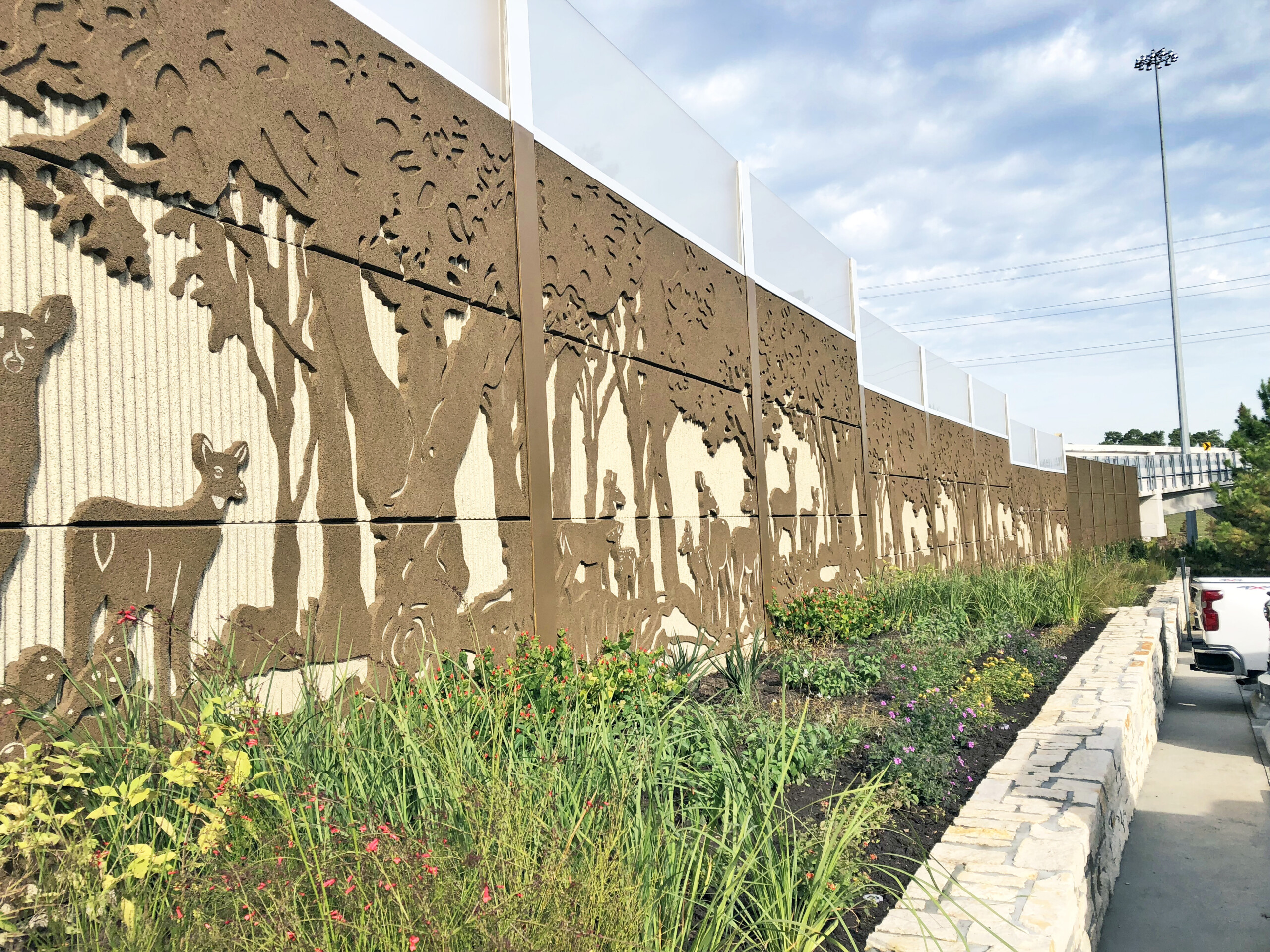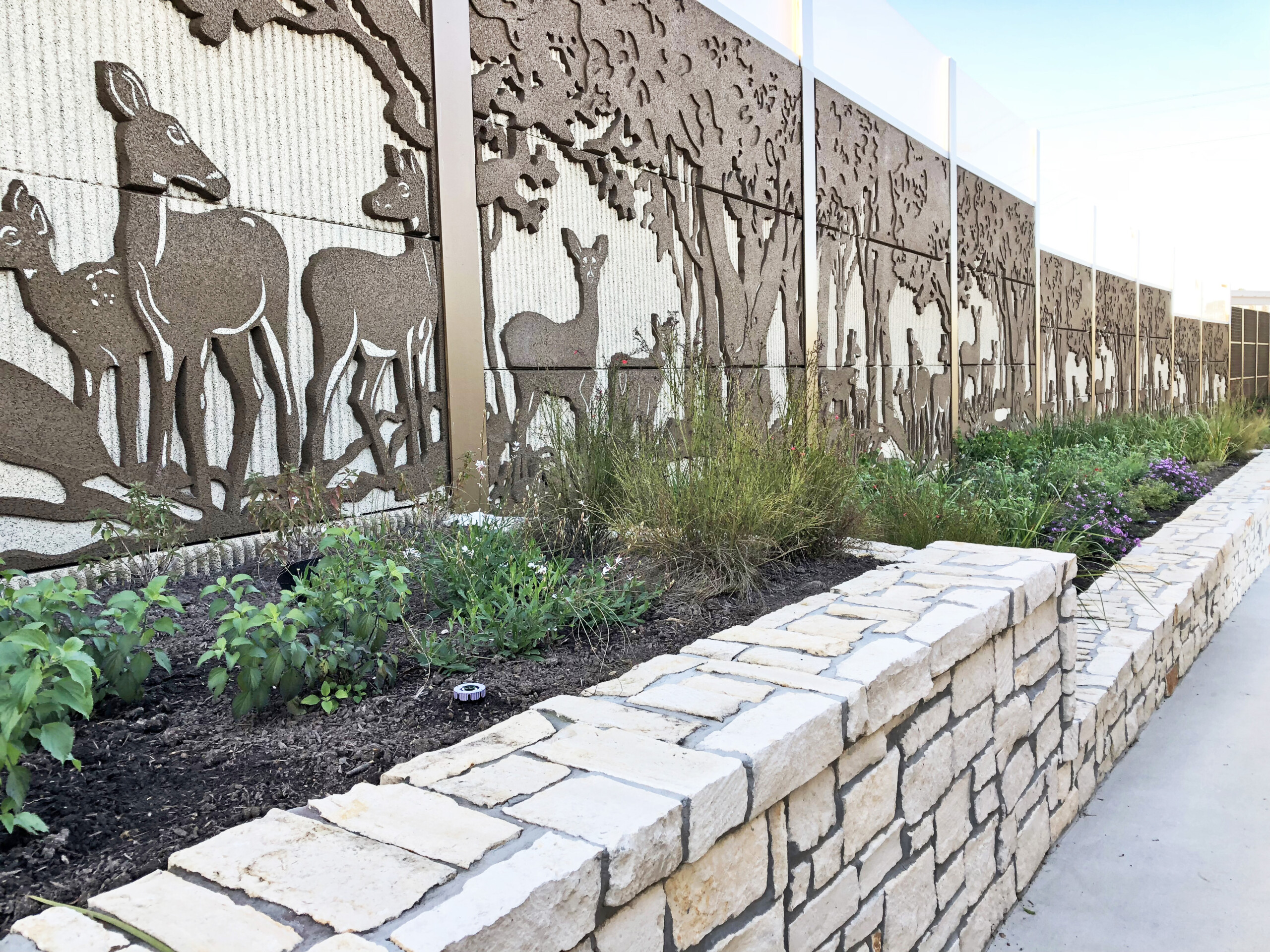 Project Team
OWNER: Harris County Toll Road Authority
CONTRACTOR: Texas Wall & Landscape
ENGINEER: Klotz
LANDSCAPE ARCHITECT: Talley Landscape Architects