Durisol Helps Move Illinois
Project Team
Owner: Illinois Tollway
Contractor: Walsh Construction
Engineer/Architect: Parsons

Durisol Helps Move Illinois
Transportation – Elmhurst, Illinois
The Reagan Memorial Highway (I-88) sees an estimated 130,000 vehicles per day. Roosevelt Road overpass, a heavily traveled stretch of the highway, was long overdue for improvements.
As part of recent developments, there was a need for noise wall construction to protect adjacent residential areas. The only problem, the I-88 bridge was not originally designed to support the weight of a concrete noise walls.
Project Details
Fortunately for the Illinois tollway, Durisol has lightweight noise solutions for bridge applications and a team of designers on hand for situations just like this.
The transparent noise barrier panels with Bird Guard proposed met IDOT's exact needs – making way for the first-ever Illinois Tollway transparent project.
This two-year project was part of The Illinois Tollway's Move Illinois: The Illinois Tollway Driving the Future initiative. The work done throughout this project will ultimately extend the life of the roadway and reduce noise pollution from the highway.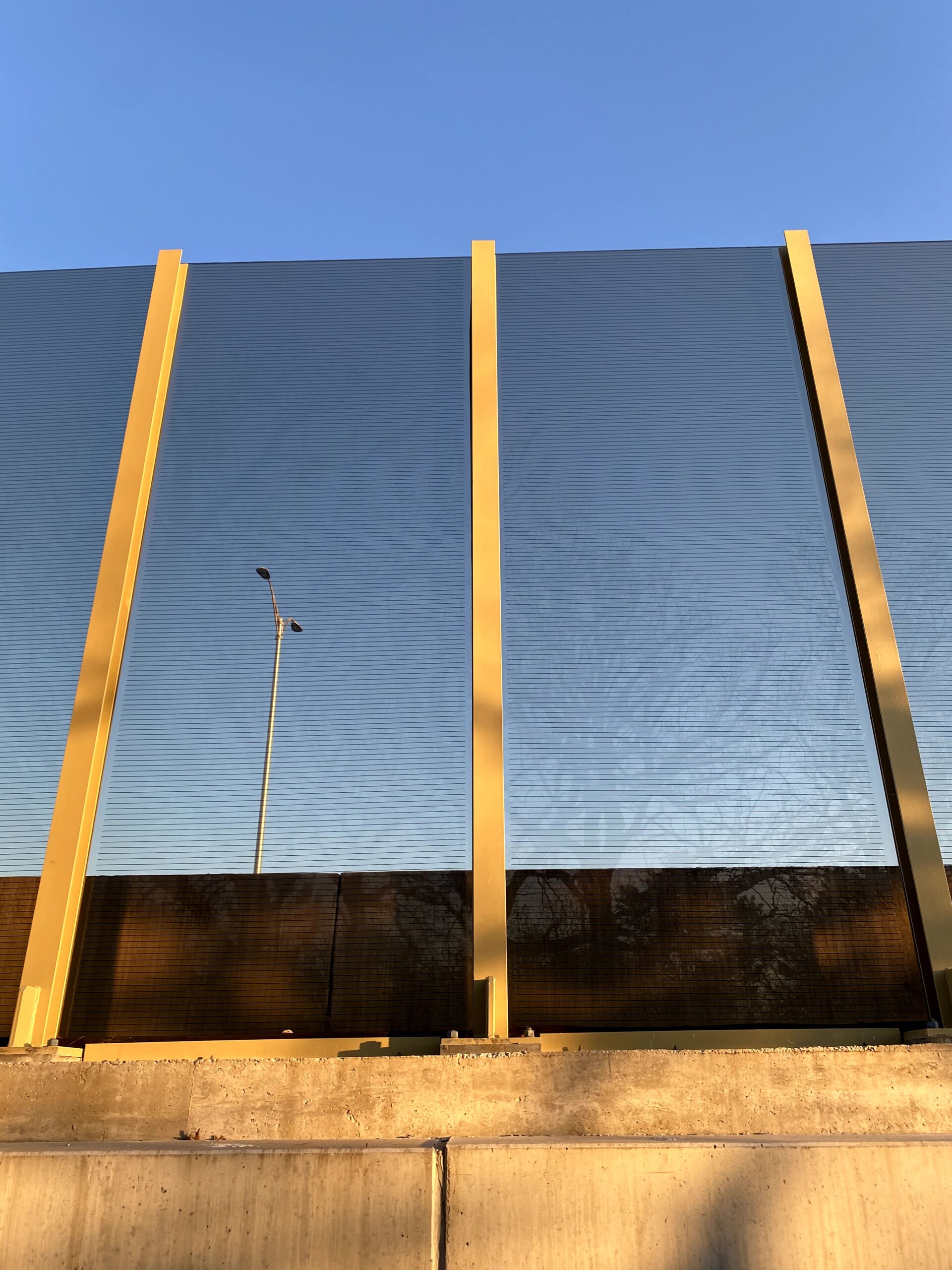 Project Team
OWNER: Illinois Tollway
CONTRACTOR: Walsh Construction
ENGINEER/ARCHITECT: Parsons