Durisol Transformer Thermal Barriers
Stewart Crossing, Yukon, Canada
Project Team
Owner: Yukon Energy
Installer: FMI Installations Ltd.
Design Consultant: Tetra Tech

Durisol Transformer Thermal Barriers
Transportation – Stewart Crossing, Yukon
Durisol is proud to have built the first Durisol thermal transformer barrier in Western Canada and continue the tradition of offering innovative solutions at the best value to our customers.
In 2011, Yukon Energy built a new 172km long, 138kV transmission line from Carmacks to Stewart Crossing in the central Yukon Territory with the goal of connecting their northern and southern grids. Having one integrated transmission system has given Yukon Energy the ability to better manage their power and part of the recent infrastructure expansion was a new transformer station located in Stewart Crossing. Tetra Tech, a leading Canadian engineering firm with expertise in energy, infrastructure and mining, was engaged to design the new station.
Durisol sound barriers are a lightweight, patented product made from recycled wood fibers and concrete and has been manufactured for over 30 years as an absorptive sound wall. Most importantly, Durisol is rated as a non-combustible material when tested in accordance with the Standard for Fire Tests of Building Construction and Materials, ULC-263.
Project Details
After careful research, Tetra Tech determined that the Durisol wall was the best product to meet the required two-hour fire rating. In this case Tetra Tech elected to provide Durisol with the steel column layout. Durisol also has the in-house ability to design the steel columns required for thermal walls but it was decided that Tetra Tech would be better equipped to handle this portion of the scope because pile supports were required for the infrastructure at the site.
Assembly proceeded smoothly and was completed by FMI Installations with a four man crew in two days. The Durisol facing panels were first clipped over the steel columns. Panels were then lifted by a small crane and lowered between the flanges of the two steel columns.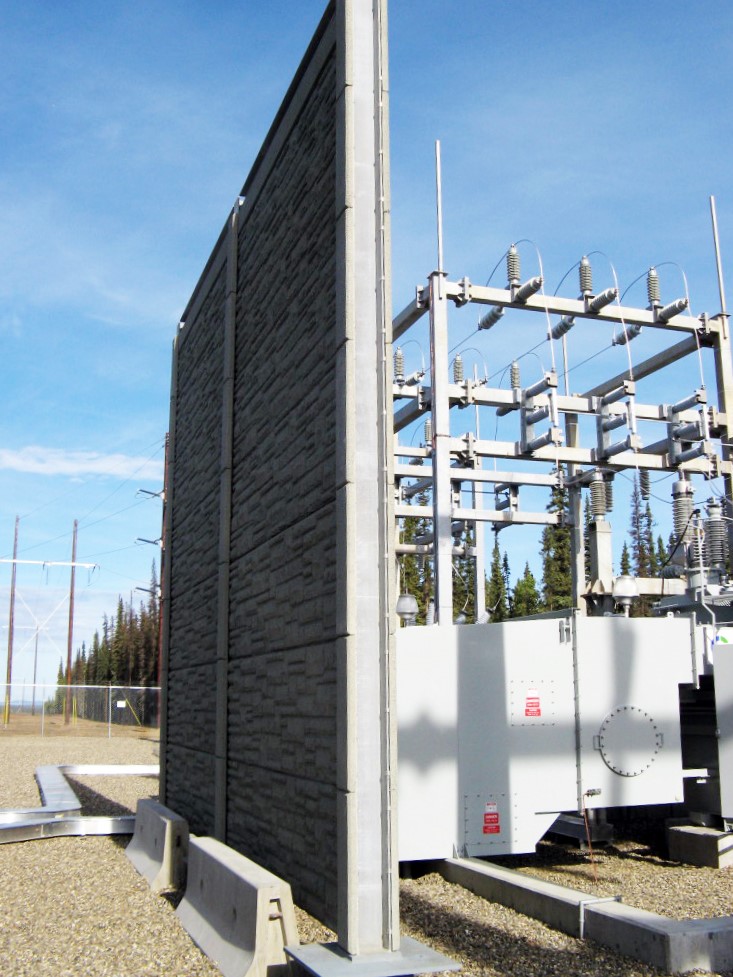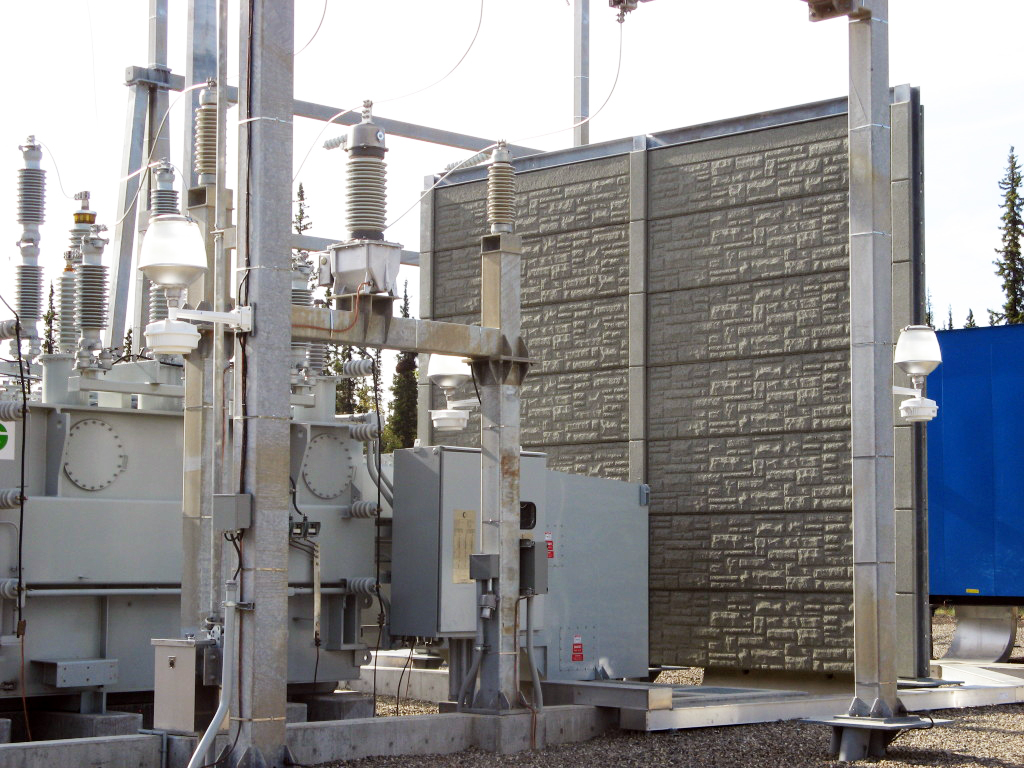 Project Team
OWNER: Yukon Energy
INSTALLER: FMI Installations Ltd.
DESIGN CONSULTANT: Tetra Tech
Testimonial
"We were expecting some difficulty as this was our first time installing the Durisol product. The installation ended up being the easiest part of the project"
Andrew Farnsworth, Project Foreman, FMI Installations