Helping bring Indiana's I-69 through the "Finish Line"
Martinsville, Indiana, USA
Project Team
Owner: Indiana Department of Transportation (INDOT)
Contractor: Walsh
Engineer: HNTB
Architect: HNTB
Solutions: Noise Walls
Sectors: Transportation

Helping bring Indiana's I-69 through the "Finish Line"
Transportation – Martinsville, Indiana
The Indiana Department of Transportation (INDOT) has been hard at work updating Interstate 69 (I-69), one of the largest DOT infrastructure projects in the US. Nearing the end, INDOT is now in their sixth and final phase of the project, which they've fittingly dubbed the "I-69 Finish Line," including the upgrade of the current State Road 37 to the new I-69.
This stretch of highway from Martinsville to Indianapolis will undergo lane widening, new bridge construction and installation of new noise walls supplied by our team. These changes will help bring the new roadway up to the new I-69 standards with hundreds of lane miles added, wider lanes, access via ramps and bridges, changing curves, drainage and other overall improvements. Safety was also considered resulting in the removal of 14 traffic lights and numerous at-grade intersections.
Much of this new stretch also happens to run along residential areas, which was a cause for concern with the anticipated increase in traffic.
Project Details
Martinsville is home to a historic downtown district with a red brick courthouse and a building that pre-dates the Civil War. Proud of their rich history, residents voted to maintain that aesthetic, so a custom brick pattern was selected for the homeowner side of the noise wall.
Durisol's Andy Weaver and HNTB's Principal Landscape Architect, Mark Salzman worked together to determine the feasibility of the requested aesthetic treatments. In close collaboration, they fine-tuned the specifications of the pattern, coating and color, including the decision to hand-paint the brick pattern.
Mark went on to share:
"Collaborating with Andy Weaver was a pleasure. It was important to have aesthetic continuity in this section of I-69 through Martinsville. Our bridges had retaining walls with multi-colored bricks and we wanted the noise walls to match. Andy worked with us to develop a cost effective approach that also exceeded our aesthetic objectives."
Durisol was the preferred partner for this project as we were able to offer the best value on single- and double-sided absorptive panels while meeting the aesthetic and noise abatement requirements. In addition, Durisol has been a trusted partner to INDOT and has since established a good working relationship with Walsh, the general contractor on the project.
This isn't the only involvement Durisol has with this project – stay tuned for more details on our upcoming work throughout phase six and how we are helping bring I-69 through the "Finish Line."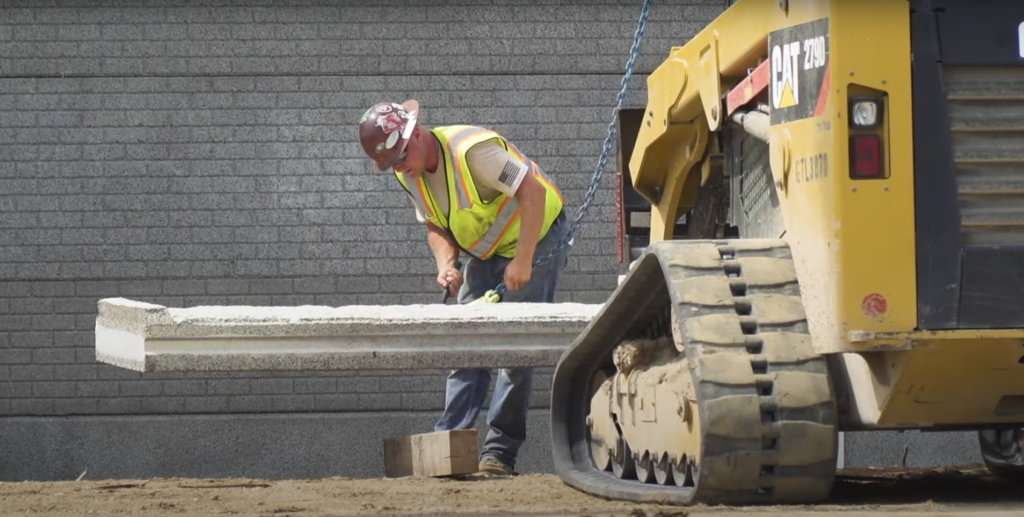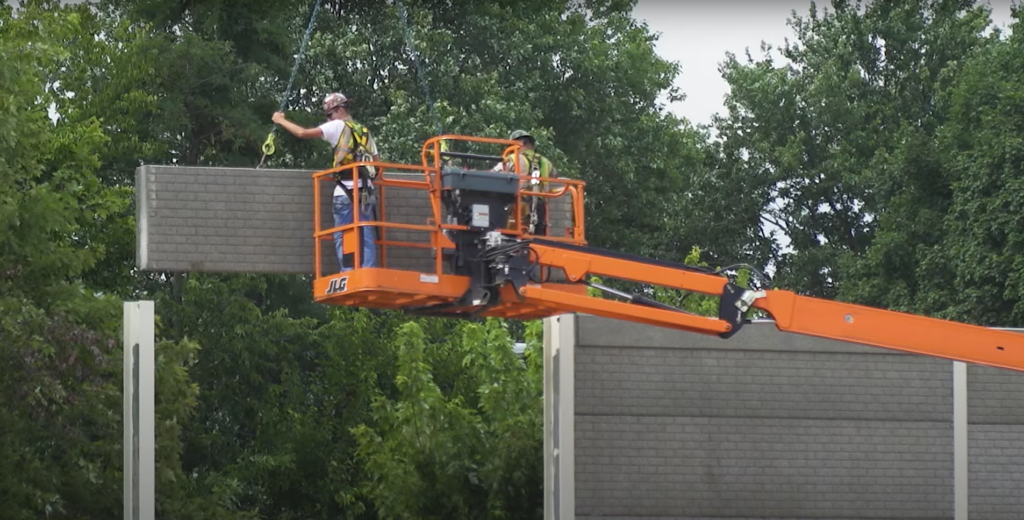 Project Team
OWNER: Indiana Department of Transportation (INDOT)
ENGINEER: HNTB
CONTRACTOR: Walsh
ARCHITECT/DESIGNER: HNTB
*Photo Credit: I-69 Finish Line