I-16 / I-75 Interchange Improvements
Project Team
Owner: Georgia Department of Transportation
Contractor: E.R. Snell
Installer: Tricor Construction
Engineer: Delta Engineers
Solutions: Noise Walls
Sectors: Transportation

I-16 / I-75 Interchange Improvements
Transportation – Macon, GA
As part of their I-16 / I-75 Interchange Improvement project, the City of Macon requested that the Georgia Department of Transportation (GDOT) supply a transparent noise barrier for a bridge along the interchange. The bridge runs over a river, so maintaining views was important.
Durisol designed and supplied a structure-mounted noise barrier with our next generation of aluminum framed Transparent Ready-Fit Panels that were more cost effective for this project. The acrylic panels were 18mm thick Acrylite Soundstop and spanned a total of 9,150 square feet on one side of the bridge.
Project Details
As part of the project, the Durisol team detailed a new wall anchoring process. The solution cast an anchor plate within the barrier making connection easy at the point of installation where anchors could be installed after the barrier was cast.
We worked with Tricor Construction on installation of the wall. Bill Cheek, VP at Tricor shared that: "Tricor was happy to partner with Durisol on one of their first transparent applications in Georgia."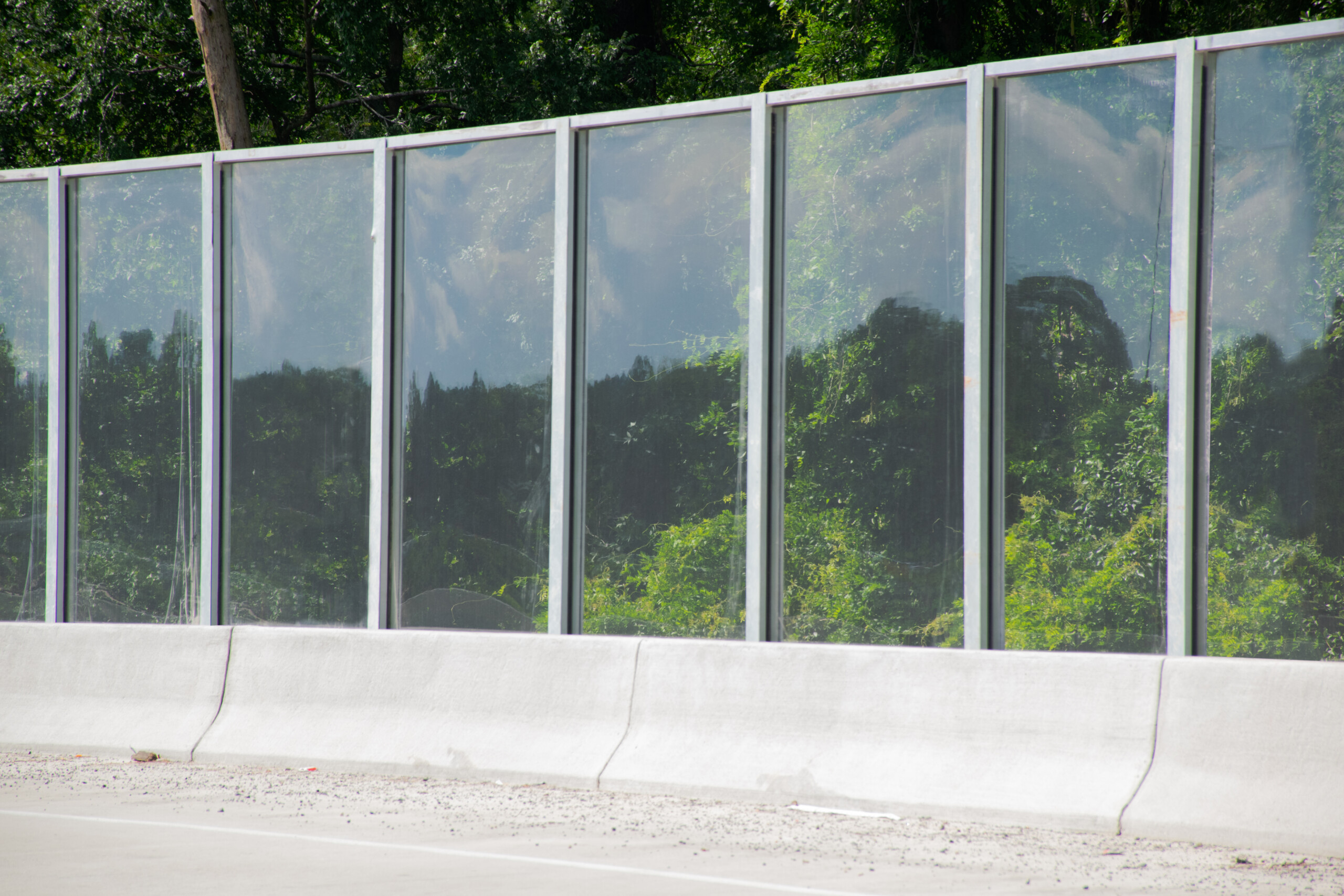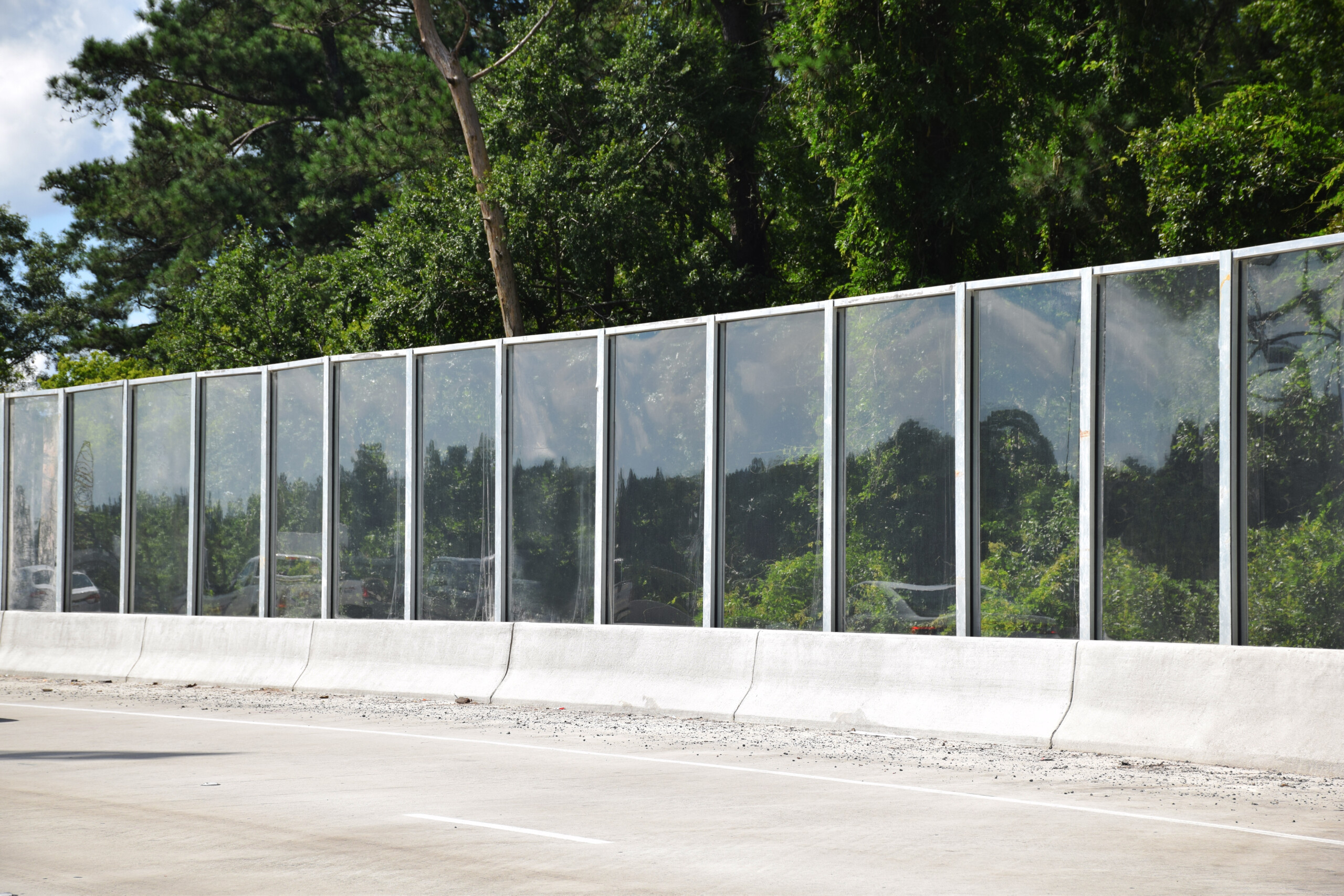 Project Team
OWNER: Georgia Department of Transportation
CONTRACTOR: E.R. Snell
INSTALLER: Tricor Construction
ENGINEER: Delta Engineers