Toronto Transit Commission's (TTC) Russell Carhouse
Project Team
Owner: TTC
Contractor: EllisDon
Installer: Powell Foundation
Engineer: TTC
Solutions: Noise Walls
Sectors: Transportation

Toronto Transit Commission's (TTC) Russell Carhouse
Commercial – Toronto, Ontario
Once home to the legacy high-floor streetcars, the Toronto Transit Commission's (TTC) Russell Carhouse recently underwent renovations to better serve the new fleet of low-floor accessible streetcars.
Located in Toronto's East end, upgrades to the TTC yard included the addition of a new acoustic wall along the property line which runs adjacent to a Leslieville neighbourhood.
Committed to reducing noise and vibration for residents, TTC engaged the community on the design of the 160m wall. The much-anticipated wall features absorptive precast panels in a natural stone pattern, graffiti-coated to help maintain visual integrity.
A hidden benefit, our noise walls are integrated retaining walls in some sections and fills the dual role of supporting both the residential and track side earth retainment.
Due to the wall heights required to facilitate the streetlights and streetcar poles incorporated into the design, it was important that light transmission was still preserved. This was achieved using acrylic transparent "window-like" panels incorporated within the upper portions of the wall. Additionally, this met the City of Toronto's mandate to maintain a certain ratio of light versus structure, as well as achieved the necessary bird protection with bird impact deterrent stripping.
Project Details
With the close proximity to the neighbouring homes, the accuracy of the post foundations were a critical point within the project. The posts would not only be used to the support the wall panels and overall structure of the wall but also provide the connection for the overhead catenary cables for electrification.
"Each steel post was custom fabricated. And those posts, which were 56' in length, were then transported to the downtown site location. So, you can imagine the precise coordination required from all parties," explained Elizabeth Driscoll, Project Manager for Durisol.
Working alongside EllisDon's Civil TTC Operations and installation partner, Powell Foundations, our project team was there to ensure every twist and turn of the project were met with solutions.
"A job well done by all parties working in unison to overcome all sorts of challenges. Thank you to Durisol, EllisDon and Powell Fence for their support along the way," Khalid Husseini, Commercial Manager at Powell Foundations.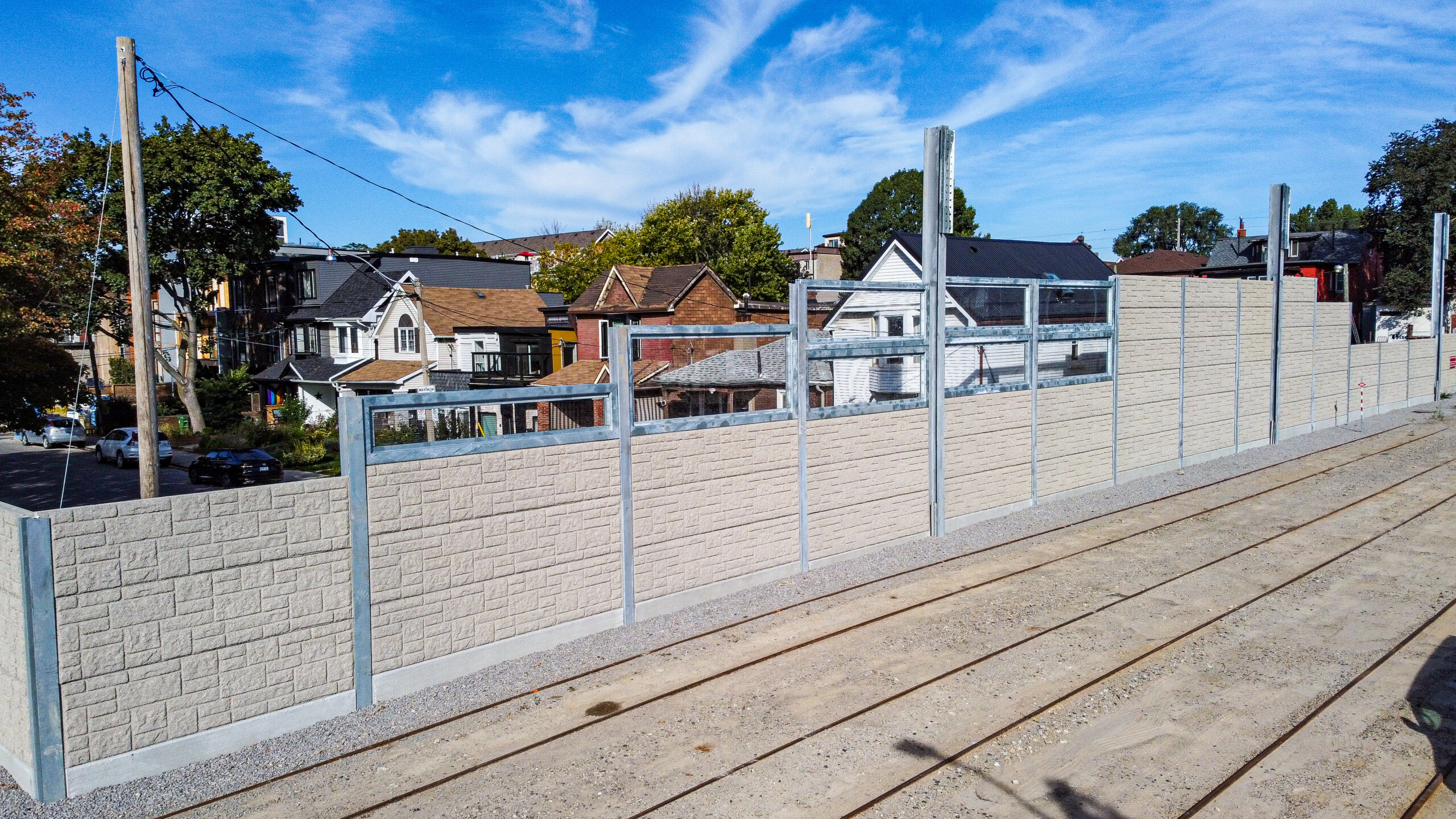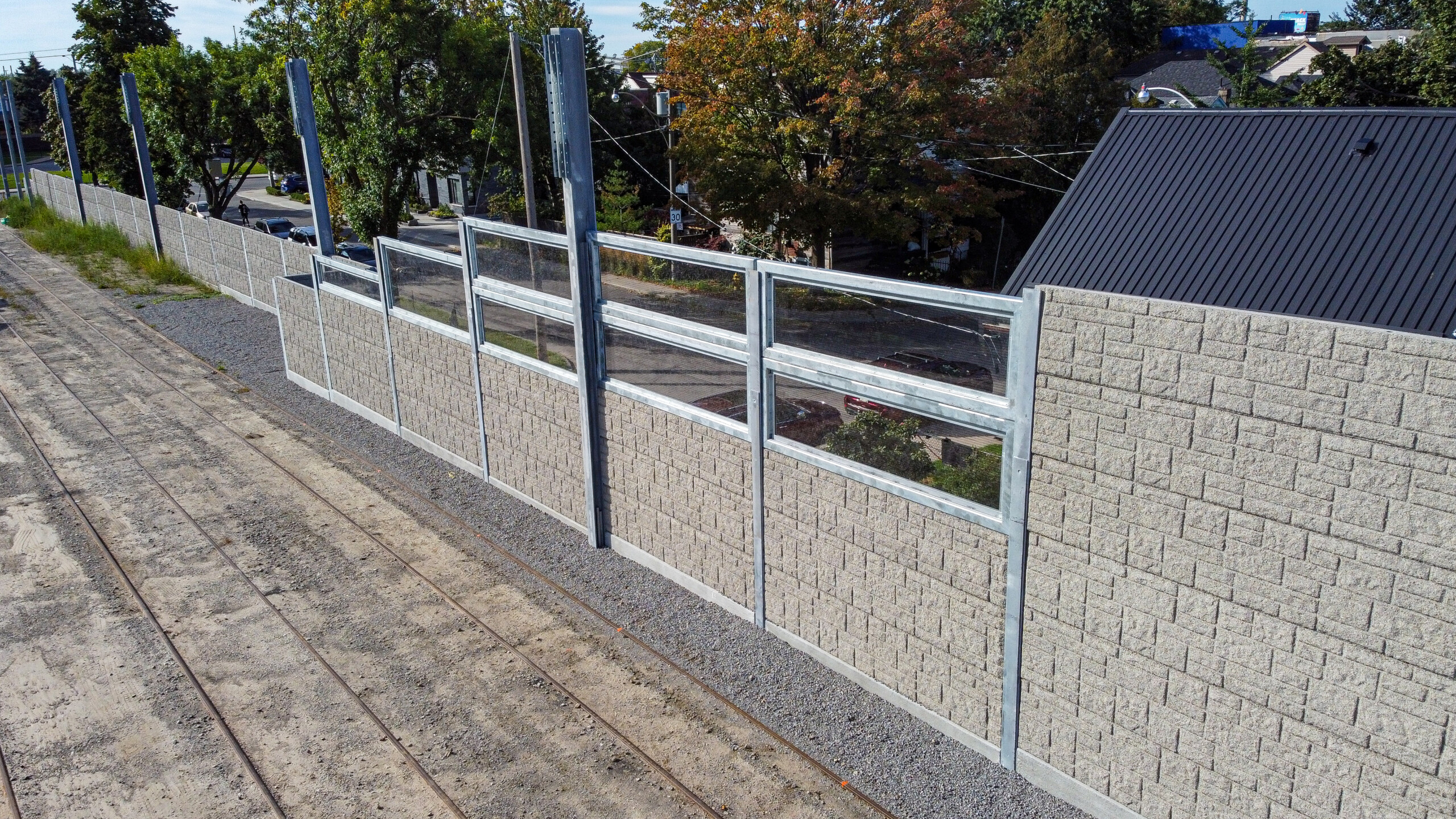 Project Team
OWNER: TTC
CONTRACTOR: EllisDon
INSTALLER: Powell Foundations
ENGINEER: TTC