A Safer Drive-Thru
Commercial Building – Sudbury, Ontario
The Greater Sudbury Area is traditionally known for mining and the rock bed on which the city is built. As a new Tim Horton's franchise location was built just off a main roadway, a retaining wall solution was required to stabilize the surrounding earth between the adjacent properties. Due to the fractured rock contents that were created when making room for the new retaining wall, a strong and reliable gravity retaining system that could work in conjunction with the weight of the rock was the best solution for the property.
The photo below of the right was taken on site prior to the installation of the Retain-A-Rock (RAR) wall system. As available space for storing the precast block units was limited, careful coordination was required between the site and Design Concrete's Project Management team for a seamless installation process on site.
Project Details
Accounting for the multiple site constraints, the Design Concrete team designed a retaining block wall system that could work around the limited footprint behind the drive thru lot. A large format block unit was best suited to address the challenging rock face. Providing all the space-saving benefits of a gravity wall system, the Retain-A-Rock (RAR) retaining block design did not require an MSE geogrid like a smaller format segmental block would have called for to address the steep wall height. Due to the large format and mass of the Retain-A-Rock block units & wall system, MSE geogrid is generally not required up to a grade difference of approx. 3.65m from front to back of wall system.
Carefully addressing the specified wall alignment and grading information provided by Tulloch Engineering Inc, a wall designed to avoid the rock drilling required by a cantilevered wall system using post footings was made possible through this retaining RAR block solution. It also resulted in a much more cost-effective solution for the owner.
Being that the finished wall was highly visible to the drive thru traffic, aesthetics was an additional consideration. As the wall face wraps much of the building, it needed to be simple enough to compliment the corporate brand, and easily maintained over the long-term with limited degradation.
Installation of the wall system was executed by the owner's sub-contractor on site utilizing the machinery that was already available on site to install the RAR block units.
When working with a larger format block, each lift and placement of a standard block units achieves a greater surface area (2.23m2 of wall surface) faster.
As part of the finished installation required by Ontario Building Code (OBC), a decorative fence guard was attached direct to the top retaining blocks. The guard requirements specifies that a 42' high (min.) guard at a retaining wall where the height difference from one side to other is greater than 610mm (2 ft.).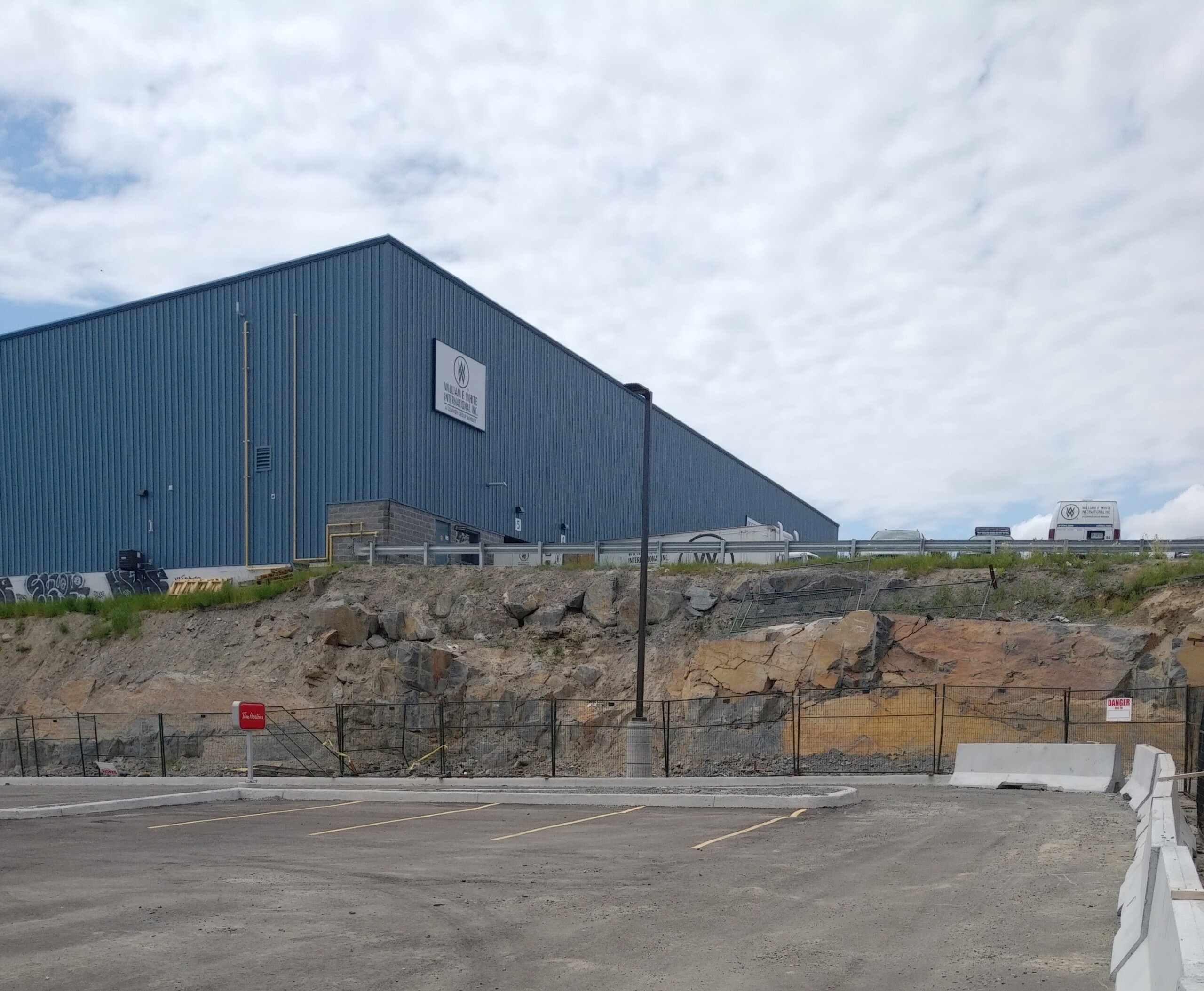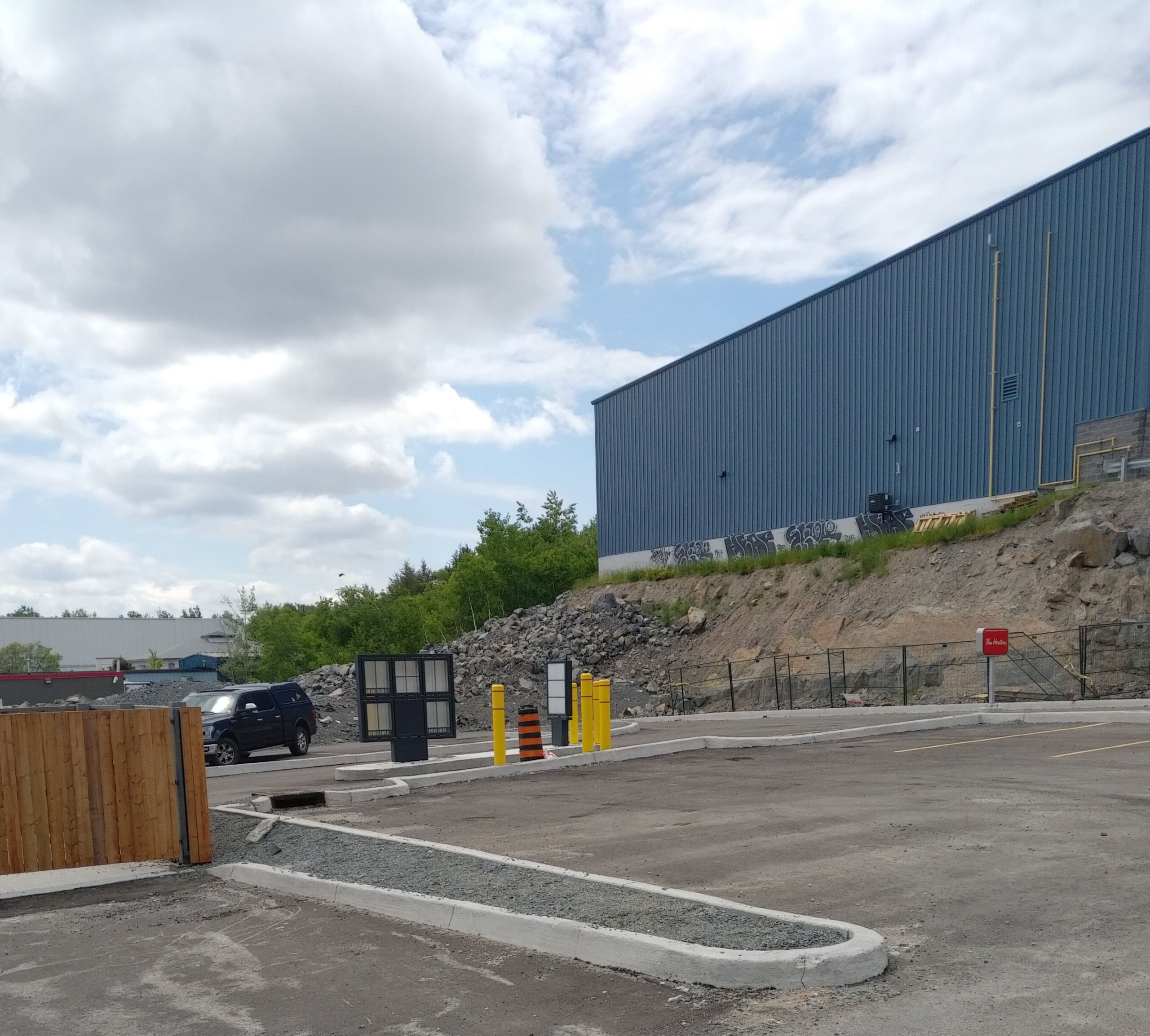 Project Team
OWNER: Ros-Bay Developments Inc.
ENGINEER: CMT Engineering (Design Concrete Inc., third party engineer) & Tulloch Engineering Inc. (Ros-Bay's engineer)