Project Team
Owner: Arlington County
Installation: Avon Corporation

James Hunter Dog Park
Commercial – Arlington, Virginia
As the exclusive supplier of clear Acrylite Soundstop in North America, Durisol was chosen to supply the transparent noise barrier walls for James Hunter Park. Not only does Soundstop reduce noise coming from the park, it adds an aesthetic that is second to none.
The James Hunter dog park, at North Herndon and 13th streets, is located in Lyon Village, just minutes from the Clarendon Metro.
More than 8,000 people live within a ten minute walk of the 0.71 acre park and nearly 15,000 more work in this bustling area.
Project Details
Residents describe the park as "a huge perk" to living in the area. The park offers those who live and work in the Metro corridor a much-needed space to mingle, exercise, play or relax.
Durisol's Soundstop barriers were chosen to skirt this neighborhood hotspot, providing both an attractive and functional sound and safety barrier.
Durisol provided a complete design and engineering for 207 linear feet of wall, 32 HSS posts, galvanized and powder coated, 31 sheets of clear Acrylite, with etched "bird striping" bent to fit as required in each curved section, along with aluminum bottom channels and appropriate gasket for installation.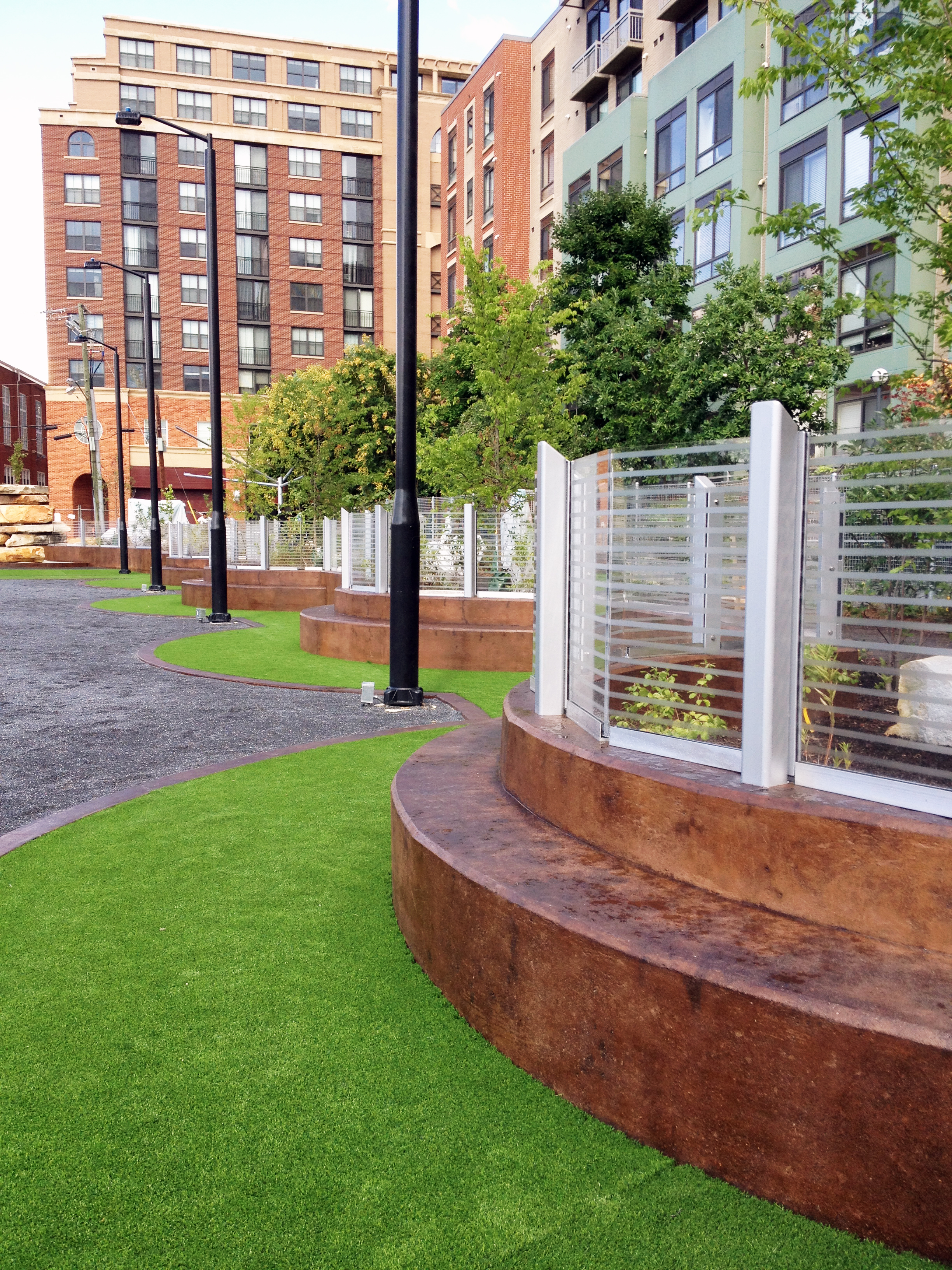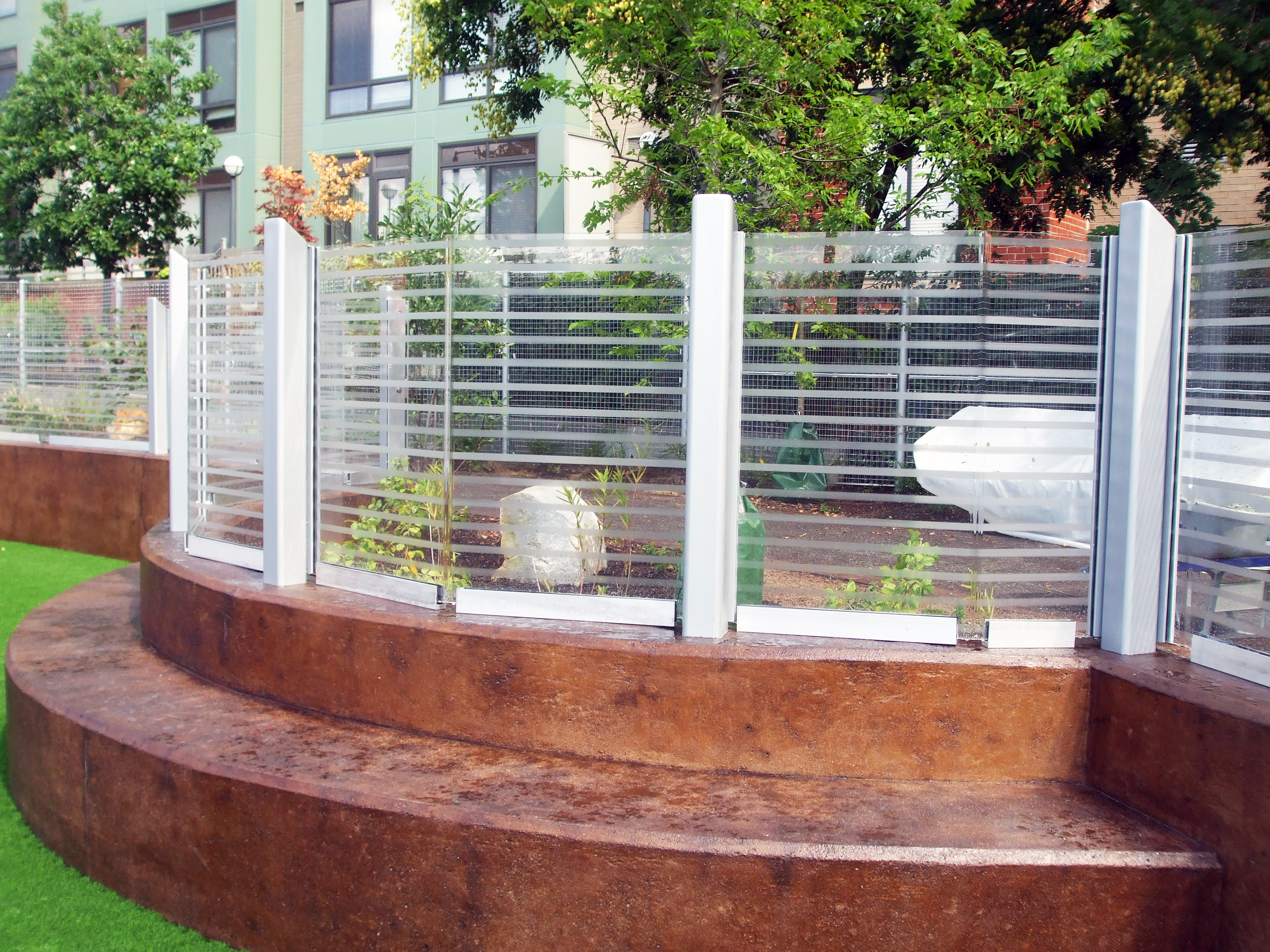 Project Team
OWNER: Arlington County
CONTRACTOR: Avon Corporation